Ferrari F1 Have Very Ambitious Goals for the Rest of the Season
Published 10/22/2020, 11:58 AM EDT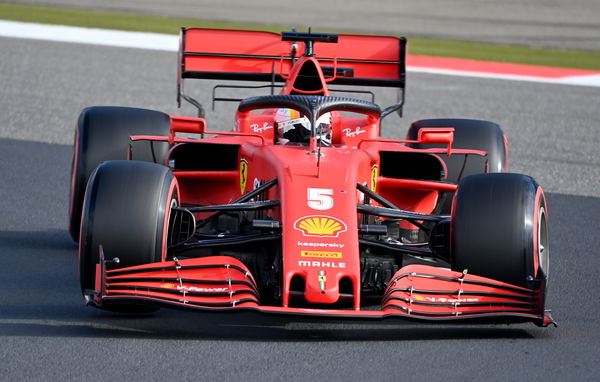 ---
---
Recently, Ferrari revealed that they had figured out the right path for the team in terms of development. Since then, they have been bringing in some minor upgrades to their cars. From fighting for the top 10, Ferrari have now opened up that the team is ready to fight for the top 6 on the grid.
ADVERTISEMENT
Article continues below this ad
Ferrari's Head of Performance Development, Enrico Cardile, felt that Ferrari have the potential to fight for the top 6 now. "We already introduced a few small modifications to the car's aero package in Sochi and added a few others at the Nurburgring," he is quoted as saying by PlanetF1.
"Only a couple of times this year have we been able to fight for a place in the sun on the second or third row, and our aim between now and December is to be consistently fighting for those places.
ADVERTISEMENT
Article continues below this ad
"In Portimao, we will have a further update, mainly to the diffuser, completing the programme set out over the past few months.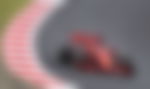 "The most important thing is to get confirmation that our development is on the right track. Indications from the past few Grand Prix are positive, and we hope the same will apply this weekend."
Ever since Ferrari's upgrades worked at the Russian Grand Prix, the team have been optimistic about the rest of this season. With six more races to go, Ferrari will be looking to catch up with the teams battling for the top 3 at the moment in the constructors' table.
P6 not a position worthy of Ferrari: Cardile
Cardile revealed that Ferrari's focus is entirely on this season and has not yet shifted to the next. "We have to consider that, more than ever, development is aimed at the following season. All the same, we still expect to see performance improvement with the SF1000," he said.
ADVERTISEMENT
Article continues below this ad
"I'm not joking when I say our aim is to make up ground this year. When we look at the standings, seeing ourselves down in sixth place hurts. And we are well aware that it is not a position worthy of a Ferrari."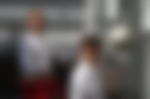 "We absolutely want to improve, for us and for our fans who still support us with passion, even at difficult times like the ones we are going through now."
ADVERTISEMENT
Article continues below this ad
Though Ferrari's hope is to get back up to P3 on the constructors' table, they still need both their drivers to perform well. As of now, results are only coming from one of their drivers, and that is Charles Leclerc.
Their number 2 driver, Sebastian Vettel, has looked off through this entire season. Hence, Ferrari will hope that the German steps up to give his best and carry the Maranello-outfit to their desired position before bidding adieu to Ferrari.