"He Let Bottas Go"- Schumacher Unveils Lewis Hamilton's Masterstroke in Portimao
Published 10/27/2020, 4:50 AM EDT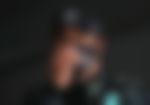 ---
---
Lewis Hamilton showcased incredible race craft that handed him the win on Sunday in Portugal. Although he was behind his teammate for a handful of laps, the Briton remained patient and waited for the right time to strike.
ADVERTISEMENT
Article continues below this ad
He eventually pulled off a straightforward move on Valtteri Bottas. What's more, he saw the chequered flag with an impressive lead of over 20 seconds to the Finn.
Ralf Schumacher pointed out the fact that Lewis never panicked even as both his teammate and McLaren's Carlos Sainz got past him at the race start.
ADVERTISEMENT
Article continues below this ad
"Last weekend, compared to his teammate Valtteri Bottas, it was obvious where the difference between a good driver and breaking one of the records lies," he wrote in his column.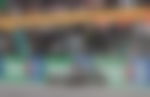 "Race starts in Portimao: It starts to rain. The conditions change suddenly. It is wet. Lewis waits. He lets Bottas go. Sainz too in order not to endanger his race in slippery conditions and above all to protect his tires.
"That was the key to success. So he outclassed Bottas in the end."
During the race, while Bottas was pushing hard to keep himself from his teammate, Lewis was busy managing his tires. And at a certain point, Bottas started to struggle with his tires.
Lewis used it to his advantage and jumped ahead of the Finn and held onto the position until the very end.
Lewis Hamilton rarely takes unnecessary risks: Schumacher
Ralf felt that Lewis is just too fast for Bottas as the latter struggled to keep him behind on several occasions. "In general, it can be observed that while Valtteri has to make an effort to drive constant laps, Lewis simply has the speed," Ralf said.
"That gives him more potential to do other things and take advantage of the whole package. In racing situations as well as in duels, it's the same.
"He rarely takes unnecessary risks. He does not make ill-considered or impulsive maneuvers and is therefore superior to his teammates."
ADVERTISEMENT
Article continues below this ad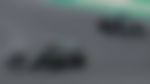 Lewis has rarely lost a battle to his teammate over the course of his career. The dominance that he has displayed over the years quite evidently shows that Lewis has a better race craft, which gives him an edge over the others on the track.
Could Lewis produce yet another outstanding performance over the upcoming race weekend in Imola and secure his 9th race victory for this season? Only time will tell.
ADVERTISEMENT
Article continues below this ad
(Quotes have been translated from German by Google Translate)