Hamilton's Father Anthony Reveals Lewis Was "Very Close" to Quitting Racing
Published 10/27/2020, 4:00 AM EDT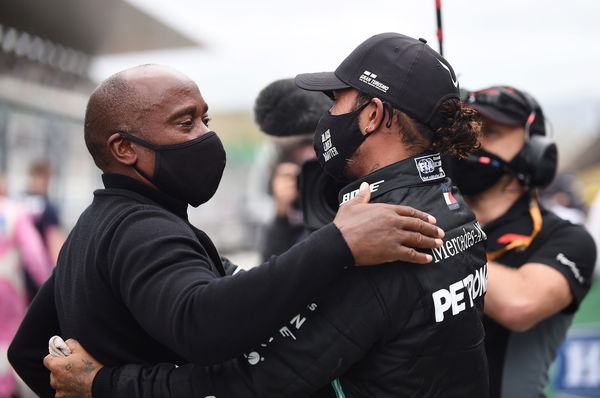 ---
---
Lewis Hamilton recently drove his way into the record books by securing his 92nd race victory in Formula 1 at the Portuguese Grand Prix. His father, Anthony Hamilton, revealed that the record-breaker almost wandered off the path of racing at one point in his career.
ADVERTISEMENT
Article continues below this ad
Anthony, while speaking to Channel 4, was asked whether Lewis had lost focus at any stage of his career in racing. "It did get very close when he was 15, very close," he was quoted as saying by PlanetF1.
"He wanted to get involved with his friends and do other things. But I said to him at the time, 'You're potentially on the verge of greatness,' because we were leading what was then the World Karting Championship in Europe.
ADVERTISEMENT
Article continues below this ad
"And it was critical for us to win the championship because we were being sponsored by Ron [Dennis] and Mercedes-Benz," he said.
"That was almost like a man from Camelot coming over and going, 'Here's your golden ticket'. We had to work hard, keep on the straight and narrow, do everything honestly to achieve the objective, which was to sit in that McLaren car."
Lewis entered the Formula 1 industry in 2007 with a drive straightaway in a championship-winning team, McLaren Mercedes. Since then, he has been unstoppable and steadily adding more and more wins to his tally. And eventually, last weekend, Lewis broke one of the biggest records in Formula 1.
Anthony reveals how the dream started for Lewis Hamilton
Anthony revealed that Lewis had an interest in racing at a very young age as he kept showing hints of his love for cars. "Lewis kept bugging me with a remote control car. I wanted to sit and watch horse racing on a weekend. But instead, it was, 'Dad, dad, the batteries have run out.'
ADVERTISEMENT
Article continues below this ad
"So that's when we started and said we're going to dedicate Saturday and Sunday. That's the time you and I are going to do whatever it takes. And Lewis chose Karting."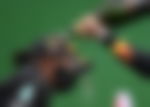 Following the race weekend in Portugal, Formula 1 will be moving to Imola for the last of its doubleheader race weekends. Lewis, as always, will be seeking to win the upcoming race and extend his lead in the championship table.
ADVERTISEMENT
Article continues below this ad
With a massive lead of 77 points over his teammate, Lewis is on the cusp of yet another milestone of securing his record-equaling 7th World Championship title.
Hence, it's only a matter of time before the celebrations begin at the Briton's side of the garage in Mercedes.