Racing Point Attack FIA for Not Penalizing Verstappen Following Sergio Perez Reprimand Over Gasly Fight
Published 10/27/2020, 7:34 AM EDT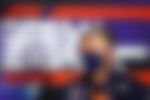 ---
---
Sergio Perez put forth an incredible display of driving in Portugal as he crossed the line in P7 after a collision with Max Verstappen in Lap 1 left him lingering at the bottom of the grid.
ADVERTISEMENT
Article continues below this ad
But the weekend was not all good for the Mexican as he faced two penalties during his track time in Portimao. The second censure, though, irked Otmar Szafnauer.
Otmar showed his disappointment in Stewards' decision to give Perez a penalty for what he referred to as "hard defending" against Pierre Gasly.
ADVERTISEMENT
Article continues below this ad
"They didn't touch," he said. "Sergio moved first before Gasly did. Sergio is allowed to make that move in defense. You can't move twice. But you're allowed to move once. Gasly got out of the throttle. And there's no contact. So why the reprimand?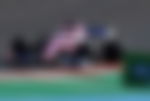 "On Lap 1, Sergio is hit by [Max] Verstappen, who comes back onto the track after being off track, comes back on acutely in order to get his car in a position. So he has no grip again and runs into Sergio. And they do nothing.
"Sergio and Gasly don't touch. I mean, isn't that what the fans want? Hard defending, good racing? If we start reprimanding drivers and punishing them for racing hard, but safely, where's that going to take our sport?"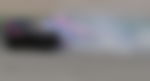 During the race, Perez defended hard against Gasly while fighting for P5. The Mexican moved entirely to the right side of the track and the two almost collided with each other going into Turn 1.
But Gasly managed to avoid an incident by taking his foot off the gas. In the very next lap, the Frenchman gave another shot at getting past the Racing Point, only this time he managed to get past Perez as he crossed the line in P5.
Sergio Perez has to drive like a saint for the rest of the season: Otmar
Otmar pointed out Perez's history in terms of getting admonished by the Stewards. "So Sergio in his whole career has never been reprimanded, ever. He's got two this weekend," Otmar said.
"One of which was in Qualifying, where he made a mistake in one of the sectors, didn't realize Gasly was on a fast lap behind him, got out of the way but not quickly enough. Well, Gasly got through Q2 and Q3. It didn't cause him any harm. Reprimand.
ADVERTISEMENT
Article continues below this ad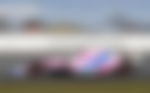 "You saw the other incident. Reprimand. Now for the rest of the season, he's got to drive like a saint."
With Perez already receiving two reprimands in this season, he is only a reprimand away from getting a 10-place grid penalty. Hence, the Mexican would have to drive for the rest of the season with the fear of a hard penalty in mind.
ADVERTISEMENT
Article continues below this ad
Considering the fact that he is fighting for P4 on the championship table at the moment, it will be quite difficult for the Racing Point driver to go all in against his rivals.