Sebastian Vettel Accepts He Can't Use the Car as an Excuse for Poor Ferrari Form
Published 10/26/2020, 9:45 AM EDT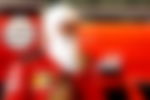 ---
---
It was a bit of a mixed week for Scuderia Ferrari at Portimao. While Charles Leclerc made a marked improvement finishing P4, Sebastian Vettel trudged along to deliver a P10 finish.
ADVERTISEMENT
Article continues below this ad
There has been a sense of the obvious for some time now, that things are coming to an end between Vettel and Ferrari. However, that was never a reason for either party to not fulfill the objectives of the 2020 season.
Ferrari's latest upgrades have also become a positive of sorts for the team, and Leclerc in particular. Vettel feels that despite him not having the best of times with his SF1000, finishing what he started is quite important.
ADVERTISEMENT
Article continues below this ad
Sebastian Vettel is having a hard time with his Ferrari
One of the most joyous things for a driver is when they get a grip on the handling of their car. The synergy between the car and the driver is what leads to successful results in Formula 1.
The 33-year-old German racer has probably not enjoyed the same grip as Leclerc, but he believes that using the machinery as an excuse is not his style. He also feels that maintaining focus on delivering his best is all that matters.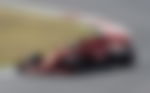 In an interview, Vettel said, "Then I just have to adapt. And I'm having a hard time with that."
"Charles obviously has a different feel for grip than I do. And that's why I don't drive as fast as he does. I have to concentrate on myself and do my thing." stated Vettel. (translated from Google Translate)
Can Vettel turn it around at Racing Point in 2021?
ADVERTISEMENT
Article continues below this ad
The four-time World Champion has become somewhat relatively isolated at the team now. Obviously, Ferrari would not be including him in any strategy calls and plans for the upcoming season in 2021.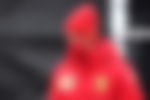 But, at the prime of his career, a new challenge awaits him at Aston Martin – currently known as Racing Point. The chance to reclaim some of that former glory is there for the taking.
ADVERTISEMENT
Article continues below this ad
However, while Vettel's supporters will not doubt his ability, questions will be asked of his comfort level while driving the new car. In that regard, the 2021 winter testing will probably be able to offer a clearer picture about the same.