Predicting F1's Next Race-Winner After Ocon – Norris, Sainz, Stroll, Russell or Nyck de Vries?
Published 08/21/2021, 12:18 PM EDT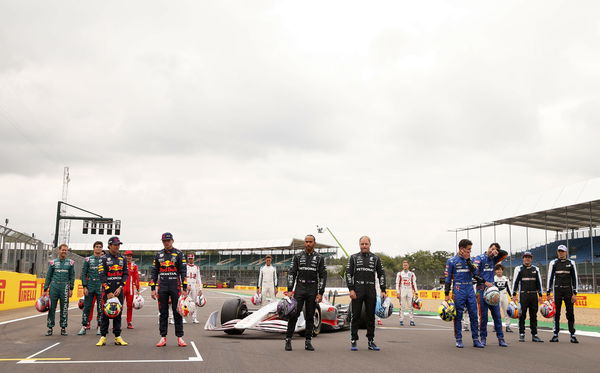 ---
---
Esteban Ocon stunned the grid when he raised the winning trophy over his head at Hungary. Ocon was added to the shortlist of new F1 race winners, which features Pierre Gasly and Sergio Perez from the previous season.
ADVERTISEMENT
Article continues below this ad
The competition on the grid has undoubtedly increased. With a lot of drivers mastering their skills, will we see another fresh face at the top of the podium? If we do, here are some predictions about who could be the next Grand Prix victor.
F1 favorite Lando Norris
ADVERTISEMENT
Article continues below this ad
If this were a gamble, Lando Norris would be the best driver to put your money on. His incredible form throughout the season almost guarantees him a spot on the top. The impressive run of finishing 10 races out of 11 in the points – breaking the pattern through no fault of his own; Norris has the aptitude to put him on the top.
Presently third in the championship, Norris has been thirsty for his race win. If one listens to any of his podium-finishing team radios, Lando only wants more.
Talent aside, Norris has a winner's mindset. Whether he's being chased down by a Mercedes in Austria or charging through the spray in France, Norris has his eyes on the prize. It also means he could deal with the pressure of heading a race.
Like Ocon, Lando needs to be presented with an opportunity. While the McLaren has been showing incredible pace, it's only good enough for P3. Unable to truly battle Red Bull and Mercedes, Lando needs one chance to lead the race, and he will undoubtedly make the most of it. With three podiums claimed so far, it's only a matter of time before we see the Milk Boy taking his sip of the victor's champagne.
Ferrari newbie Carlos Sainz
Sainz has had his share of podiums and even came tantalizingly close to his first win twice in the last two years. Eventually finishing second, Carlos lost his win to Gasly in Monza last year and to Verstappen at this year's Monaco GP.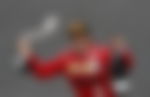 Although luck hasn't been his best friend, Carlos Sainz has the Ferrari fortune on his side. Considering the fact that every full-time Ferrari driver since '92 has become a race winner, including his teammate Leclerc, Sainz's failure to continue the spell seems inconceivable.
Additionally, the Ferrari driver has had a very successful debut campaign with the Prancing Horses and has continued to show outstanding performance over the last few races. It would be a shame if Sainz misses out on his awaited win this season.
Lance 'F1 Surprise' Stroll
Now, placing your money on Lance Stroll may not be the best option, but it's a gamble. Admittedly, the Canadian has spent his season in the shadow of his teammate, Sebastian Vettel.
But Stroll is a man of surprises. Take last year's pole position in Turkey, for instance, or his first podium in 2017; Lance Stroll strikes when no one expects it.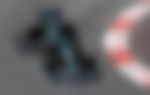 It's only because of this that Stroll makes it on the list. In another race like Baku or Hungary- where the race leaders are out of the picture- Lance Stroll can have a twist of fate and take the win.
Williams' George Russell
Backed by the fans, everyone ached to see Russell make it into the points – which he did at Hungary. Now, there's the podium and the eventual maiden win.
Now, this prediction isn't limited to this season. Russell's Williams may not be the strongest car to give him the lead, but his dream seat in Mercedes might.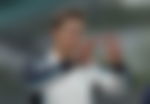 The majority hopes to see Russell partnered with Hamilton, given an opportunity in the faster car. This is because when everyone saw what the Brit is capable of when placed in a Silver Arrow; it was the perfect fit. As we await the news regarding Mercedes' second seat, George Russell waits for the opportunity to be the best of the rest.
Bonus Name
Nyck de Vries, the Mercedes reserve driver, and the Formula E driver's champion. His stint with F1's electronic counterpart has made him the talk of the town. Pushing Mercedes-EQ to win the team's championship, de Vries also shows great promise as a driver, race winner, and championship contender.
ADVERTISEMENT
Article continues below this ad
If he were to take the wheel as a reserve driver, or even find himself in an F1 car in the 2022 season, de Vries is sure to stir a storm. While Formula E and F1 cars have their differences, Nyck has already had his time with the F1 chassis and may ease into it if given a chance. His talent, experience, and mentality all point towards being a potential F1 Grand Prix winner.
ADVERTISEMENT
Article continues below this ad
Who would you hedge your bets on? Is there someone you think we missed out on? Let us know!
Watch this story: Biggest Pitlane Mishaps Featuring Hamilton, Raikkonen & Verstappen