Prefer Nervous Rear in a Car: Sebastian Vettel Contradicts Theory About His Driving Style
Published 03/06/2021, 6:15 AM EST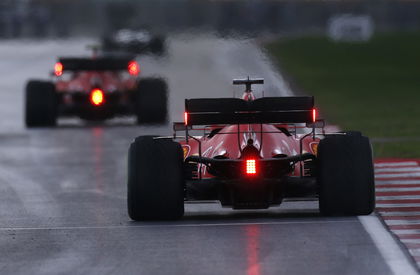 ---
---
Last season, F1's goofball Daniel Ricciardo coined the term 'Seb Spin.' Although it was a friendly jab at Sebastian Vettel, the underlying reason behind it was the German's proneness to lose the rear of his car in the entry to a corner, lock his wheels, and spin around in a rather shameful fashion.
ADVERTISEMENT
Article continues below this ad
Now, nobody denies that Sebastian Vettel had a torrid time last season with Ferrari. Yes, the SF1000 was uncompetitive, but when your teammate manages to score almost three times as many points as you, it is never a great advertisement for your driving talents.
The talk that built around the paddock was that he struggled with the unstable rear of his car. And that explained his performance gap to Charles Leclerc. But he thinks that all this talk has gone overboard.
ADVERTISEMENT
Article continues below this ad
"All this talk about the stern has degenerated a bit. If you look at the cars that I drove at Red Bull or at the beginning at Ferrari, then there were always times when the rear was more nervous, and that's okay."
Sebastian Vettel wants to find the right balance with the Aston Martin F1 car
On the other hand, he doesn't prefer his car to be too stable in the rear. He believes that one loses performance if it understeers and turns late into a corner too much; as a driver you have to find the right balance or else you can lose time.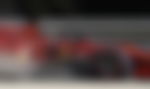 "So I don't think that I'm more susceptible than the others in this regard. If anything, I don't like it when the car really just understeers," said Vettel.
"There are some driving techniques when it comes to understeer, but your hands are a little more tied or you are a little more restricted. So actually I prefer it when the car is a little more nervous, it really helps you turn in."
ADVERTISEMENT
Article continues below this ad
If the AMR21 can suit him or not, we can only really find out once the season starts in Bahrain. Though Vettel has huge expectations, "The way it sounds, it's very different. I hope it suits me."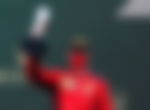 The four-time champion must still feel he has in him to stand atop the podium once again. He is desperate to prove himself and get going in his new surrounding.
ADVERTISEMENT
Article continues below this ad