Promising Signs for Ferrari F1 as Carlos Sainz Makes a Big Admission
Published 11/11/2021, 2:57 AM EST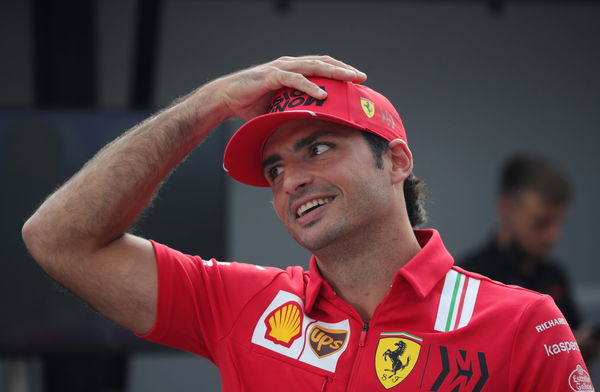 Carlos Sainz had a rather quiet start to his campaign with Ferrari, hardly ever delivering noticeable performances despite consistently scoring points for the team. But of course, one can't blame him for it, as he was still a rookie. And moreover, Charles Leclerc was in blazing form, clinching back-to-back pole positions.
ADVERTISEMENT
Article continues below this ad
However, fortunes drastically turned in favor of the Spaniard with each passing weekend, and the limelight steadily moved away from the Monegasque; Sainz inched closer to Leclerc in the driver's standings.
Now, not only is he within the striking distance of Leclerc but also hailing his understanding of the SF21 following the Mexican GP. Hence, there is a significant chance that Sainz might defeat both his current teammate and his former teammate to claim P5 in the championship.
ADVERTISEMENT
Article continues below this ad
What did Carlos Sainz say?
Following the Mexican Grand Prix, Sainz reckoned he was as comfortable as ever during the race at Autodromo Hermanos Rodriguez. What's more, he also acknowledged that, for the first time, it felt like he had been driving the SF21 for more than a year.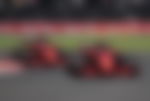 "I would say that on Sunday, or over the weekend, I felt 100% comfortable with the car for the first time maybe since Austria or so," he told Soy Motor. (Translated via Google Translate)
"But yeah, I would say that I didn't feel like it was my first year driving the car. I knew what the car was doing what it had to do to drive it perfectly."
Sainz hails unusual race weekend in Mexico
ADVERTISEMENT
Article continues below this ad
Ferrari struggling with one or the other issues over each race weekend had often been the case until the United States this season. However, in Mexico, that wasn't the case, according to Sainz. The Spaniard reckoned he knew what he had to do over each and every corner of the track.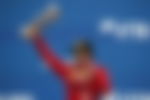 "We go to other tracks or are faced with other situations where I feel a bit that inexperienced. But, this time I felt completely comfortable. I knew exactly what I had to do in each corner, how to drive on the tires; probably the pace too. He showed it. I'm very happy in this regard," he concluded.
ADVERTISEMENT
Article continues below this ad
Overall, these are promising signs for Ferrari who have been keen on getting back to the top of the standings. With Sainz looking quite solid, the Maranello outfit will be a team to watch out for, come 2022. So, are we in for the rebirth of the championship-winning Ferrari next season?
Watch Story: From Will Smith to Nicole Kidman: When F1 & Hollywood collide