'Public Enemies' – F1 Steward Reveals Opens Up About the Controversial Max Verstappen Penalty at 2017 US GP
Published 02/07/2021, 1:50 AM EST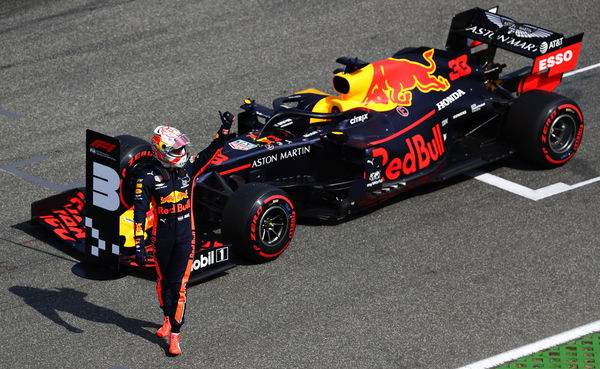 The 2017 United States Grand Prix, by far, is one of the worst race weekends for Max Verstappen, despite delivering a strong show. The Dutchman made an excellent recovery drive through the race after suffering a massive grid penalty.
ADVERTISEMENT
Article continues below this ad
Fans cheered from the stands as Max jumped past Kimi Raikkonen for P3 over the very last lap of the race. As he parked his car on the parc ferme, the entire Red Bull crew hailed his incredible fight to the podium.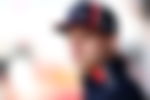 However, the celebrations only lasted for a while, as the Stewards reverted Max's place to Kimi. Apparently, the Dutchman was found guilty of leaving the track and gaining an advantage, and subsequently getting past the Ferrari.
ADVERTISEMENT
Article continues below this ad
Hence, moments after Max reached the cooldown room with the other podium finishers, Lewis Hamilton and Sebastian Vettel, there was Kimi, standing right outside the room, waiting to replace Max following the Stewards' final verdict.
It was then a long walk for the Dutchman back to the paddock, as he portrayed a dejected figure throughout. Meanwhile, the race's steward, Garry Connelly, revealed that he was under heat from the Dutch crowd for penalizing their homeboy.
Max Verstappen will agree it was the right decision: Connelly
According to Autosport, Connelly opened up that his decision over Max was one of the toughest of his career. He also revealed the number of criticisms the stewards had to face from Max's fans.
"I think that's something that always sticks with me, that was a probably one of the toughest decisions I've ever had to take with my colleagues (Radovan Novak, Mika Salo, and Dennis Dean)," he said.
ADVERTISEMENT
Article continues below this ad
"But I still believe we did the right thing, we took the right decision. And I'm pretty sure if you speak to Max Verstappen today, he'll agree that in retrospect, it was the right decision.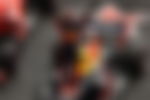 "Boy, did we ever cop a lot of criticism. We were public enemies number one in the Netherlands. And all the Red Bull fans around the world were up in arms. And a lot of other people as well," he added.
ADVERTISEMENT
Article continues below this ad
It was definitely a tough decision, considering Max's fate was decided over a matter of inches. Nevertheless, the Dutchman still managed to steal the show that afternoon with a stellar drive, starting from P16 on the grid.
But let's hear it from the fans, though. Was Max Verstappen's last-minute penalty at the US Grand Prix a harsh decision?