Pussycat Doll Girlfriend Nicole Scherzinger's Musical Memories Made Lewis Hamilton Reminisce 'Good Times' Moments Before Stepping on F1 Rostrum
Published 08/16/2022, 9:30 AM EDT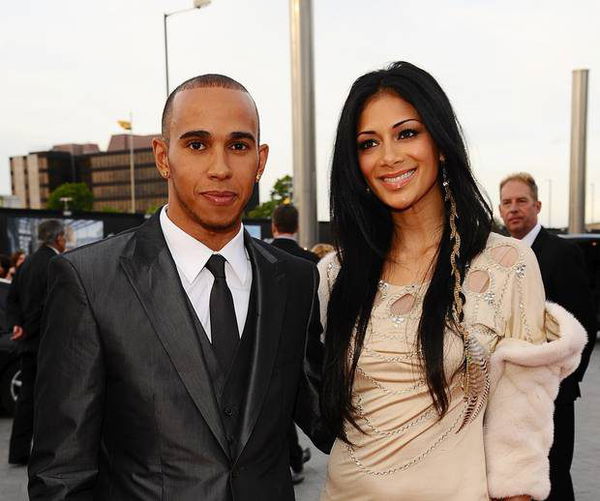 It is no secret that separating from a significant other can take a toll on any individual. A relationship is something you completely immerse yourself into and build a foundation with your partner. However, Lewis Hamilton, because of his hectic F1 schedule, arguably could not keep up with the demands of his personal life.
ADVERTISEMENT
Article continues below this ad

The F1 megastar dated the American singer, Nicole Scherzinger, from 2007 to 2015. Notably, the relationship started in the same year that Hamilton debuted in F1, probably making the Pussycat Dolls' lead singer an integral part of his journey in F1.
Going to the middle east seems like an emotional obstacle for Briton. The infamous Abu Dhabi GP 2021 left him with a scar that remains with him to date. Nonetheless, it was Bahrain GP 2017 when another scar in the form of his former relationship opened up for the Mercedes ace.
ADVERTISEMENT
Article continues below this ad
Inside the German hospitality suite, Hamilton recorded a video with the song 'Stickwitu' by the Pussycat Dolls playing in the background.
He captioned it by adding, "Nicole used to sing this to me, such a beautiful song. Good times"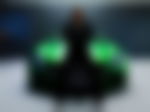 Ahead of his duties as an F1 driver, the Brit took a moment to himself and reminisced about the past. His words were to rejoice the beautiful life he shared with the Grammy-nominated artist as he ended the video with a big smile on his face.
How does Lewis Hamilton curb his mental health?
For an F1 driver to be on top of his game, he needs to be in fine tune with the car underneath him. As a result, any distraction outside of the cockpit can hinder the performance and hold back from achieving triumph in a season.
Naturally, physical training is crucial for driving these cars at a top speed of about 200 miles an hour, but it is the mental training that gets you in the zone and makes you push for the last tenth of the lap time.
Lewis Hamilton has opened up about his recent emotional and mental struggles.

An incredibly brave and important reminder that nobody needs to be alone in that fight 🙏❤️ pic.twitter.com/3JDWwhxfEU

— ESPN F1 (@ESPNF1) March 31, 2022
ADVERTISEMENT
Article continues below this ad
Lewis Hamilton has achieved seven world titles in his career and the glory did not come to him the easy way. It is his consistency and never-give-up attitude on the track that has made him the multi-time champion. Nevertheless, the unsung hero of his triumph is his ability to disconnect from the sport, recharge, and come back with the same motivation at every Grand Prix.
The 37-year-old is an avid music producer, and for him to be in his studio, creating tunes and working on chords puts him in a meditative mind frame. Additionally, for a thrilling adventure, you can find him engaged in skydiving from 10,000 feet in the air or in a tussle with his dog, Roscoe, to focus on his personal life by spending time with his best friend.
Watch This Story: Inside Lewis Hamilton & Nicole Scherzinger's Romantic Relationship
ADVERTISEMENT
Article continues below this ad
Last but not least is his love for fashion. The boy from Stevenage is a really expressive individual, and he doesn't shy away from experimenting with his outfits.
If given a chance, which activity would you like to join Lewis Hamilton in?
Edited By: Ranvijay Singh