Let's be honest. Whether you like Max Verstappen or not, you have to admit he makes racing 'exciting'. The Dutchman is one of the most fearless drivers on the grid and isn't afraid to bang wheels. However, at times this can backfire and lead to avoidable circumstances.
Max Verstappen on his driving style
As much as the Dutchman is admired by fans for his racecraft, too much aggression has also resulted in criticism. This has left the F1 community divided. While some defend Verstappen for his all or nothing style, others have questioned it as dangerous and unnecessary.
There are examples to support both these scenarios.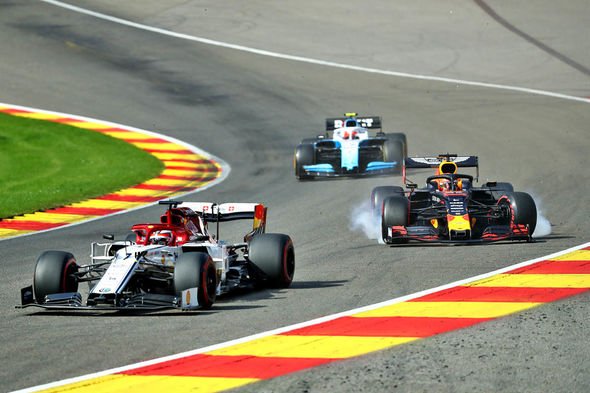 First, the Brazilian Grand Prix. Verstappen was untouchable in that race and displayed maturity and raw pace. Keeping a cool head, Verstappen breezed past Lewis Hamilton on not one, but two occasions to pick up the win. This was one of Verstappen's finest wins in F1 and a testament to his driving ability.
On the other hand, there have been instances where erratic decision making has cost Verstappen dearly. Case in point, Spa and Mexico.
At the Belgian Grand Prix, Verstappen tried to dive down the inside of Kimi Raikkonen's Alfa Romeo at the start. It was Kimi's racing line, but the two end up colliding and Verstappen came off much worse. The Dutchman retired from the race, costing Red Bull a handful of points.
Similarly, at the Mexican Grand Prix, Verstappen threw away a potential victory by making errors in qualifying and the race. Red Bull were clear favourites at that race, but Verstappen's decision to not slow down under yellow flags cost him a pole position. Additionally, on race day – Max attempted a halfhearted pass on Valtteri Bottas, resulting in a puncture for the Dutch star.
Verstappen, however, defended his driving style and said it was needed at times.
Speaking to Auto Zeitung, Verstappen said: "Sometimes you have to drive aggressively and sometimes not, but making mistakes is part of it," 
"If you don't want that, just put a robot in the car. 
"Frequently it is said 'don't do that' or 'don't try then', but it doesn't work that way.
"If you are driving with a racing car on the limit, it is very easy to make a mistake. The most important thing is that you then learn from it."
Well, at the end of the day F1 drivers know best.