Lando Norris Takes Esports Scene by Storm With a Big Announcement
Published 11/07/2020, 9:11 AM EST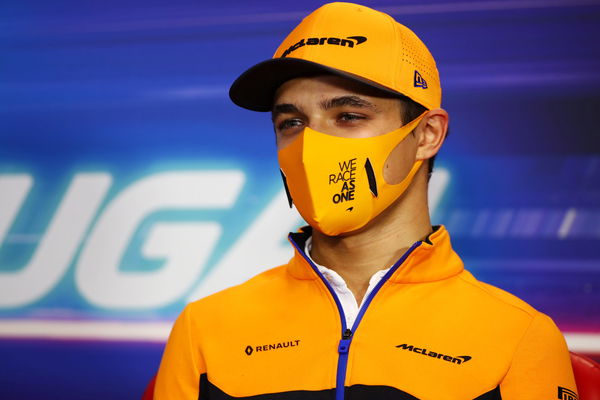 The COVID-19 pandemic had stopped every outdoor sport. However, with technology at our rescue, athletes could engage in several online championships. Our man from McLaren, Lando Norris, in his time home, built quite a reputation with his online performance.
ADVERTISEMENT
Article continues below this ad
Sitting back while FIA rearranged the calendar for 2020, Norris built something very interesting. Taking part in several online championships, he gained fame for his skills. Now, the Briton takes it ahead, launching his own online gaming team.
"Quadrant is something I've wanted to do for a long while.
ADVERTISEMENT
Article continues below this ad
"The lockdown accelerated things because I was doing a lot more streaming online and getting more into it.
"It definitely made me want to do it a bit quicker," the youngster told BBC.
Lando Norris has an elaborate gaming set-up back home and the McLaren driver obviously used it well in this time. Norris dedicated quality time to online racing, and in the past months, his followers shot up to 600,000.
After such a positive response, the young lad felt that he could launch his long-coming dream team, and thus, here we are. Quadrant boasts of a great team and passionate gamers united by their love for gaming.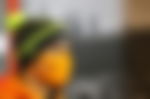 Romain Grosjean's R8G was the motivation for Lando Norris
Lando Norris fed his dream the required motivation from Romain Grosjean. The Haas driver announced the launch of his sim racing team, R8G back in April. Inspired, the Briton felt he should fulfill his dream now.
His teammates, Aarav, Niran, Ria, and Steve, are equally into this venture and they would not constrain themselves to racing. Lando revealed that they started off with racing, but they plan to explore all kinds of Esports.
"We are starting reasonably small but with the dream of expanding and becoming a much bigger team throughout all esports and not just racing,
ADVERTISEMENT
Article continues below this ad
"While racing will be a focus and be a bigger passion than almost any other esports, it is hopefully going to be expanding into many other different categories of esports and games," concluded McLaurin.
The new age of sports is here. The manner in which the world progresses who knows how easily would we be able to attend an outdoor event. With the second wave of COVID on the rise, territories have lockdown once more.
ADVERTISEMENT
Article continues below this ad
In such a scenario, online gaming is the only escape for athletes. Thus I'm sure although Norris sits back home with screens in front of him, he is surely going to enjoy his time.
Rea More "Last Few Days Have Been the Worst" – Lando Norris Asserts He's a "Nice Guy"