Race Engineer: Who is the Person Speaking to F1 Drivers During a Race?
Published 09/16/2021, 10:04 AM EDT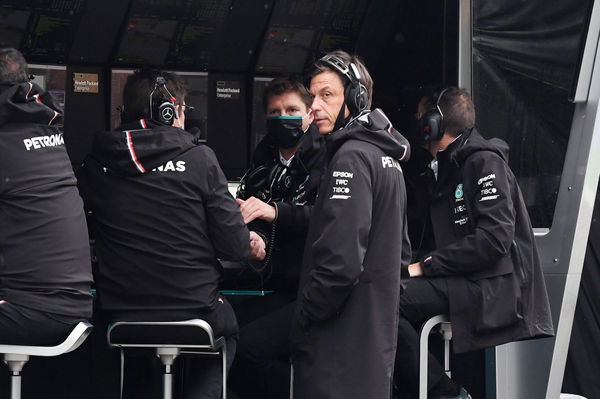 It is a known fact that most of the motorsport series, including the pinnacle of all, F1, is primarily all about two distinct entities – teams and their respective drivers. The crew builds a commendable car while the drivers use their racing talent to secure the much-required results.
However, there is a third role-player, who undeniably plays one of the most crucial parts of a Grand Prix, the one who holds the job of bridging the potential miscommunication between the garage and the driver racing on the track – Race engineer.
Who is a race engineer in F1?
ADVERTISEMENT
Article continues below this ad
Well, let's not complicate it. In simple words, a race engineer is a crew member of a team who plays a hefty role in bringing about the best possible result for the driver.
A race engineer owns the freedom to communicate with the team's data analysts, mechanics, and strategists to craft the driver's race. Following the discussions with such a crew within the team, the race engineer ultimately reaches out to his driver.
A driver's radio will also remain connected to that of the race engineer's frequency. Hence, if a driver endures any kind of an issue, he would have the race engineer to reach out to. One might even say race engineers are the driver's third eye.
A race engineer mostly reaches out to the driver for the following reasons: to update any strategical plan changes or team orders, to work with the driver to make alterations to the car's mechanics using the steering wheel before, during, and after a race, and to address any issue with the car.
One race engineer per team?
ADVERTISEMENT
Article continues below this ad
No! Each driver will get their own race engineer. This is because the understanding between the driver and the race engineer is highly essential, considering their job mostly surrounds communication.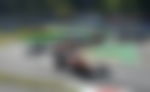 One might even notice that, in most cases, a driver will get a race engineer, who is of similar nationality. This is in a bid to avoid any miscommunication that could occur between the duo and to keep both the entities within the comfort zone.
ADVERTISEMENT
Article continues below this ad
Being a race engineer is certainly a hectic and high-pressure job, as they own no other option but to travel with the team weekend in weekend out throughout a season.
Watch Story: Mad Max: Verstappen's Angriest Rants on Team Radio