Racing Point Boss Confident of Making the 'Aston Martin Name Proud from the Get Go'
Published 01/04/2021, 6:39 AM EST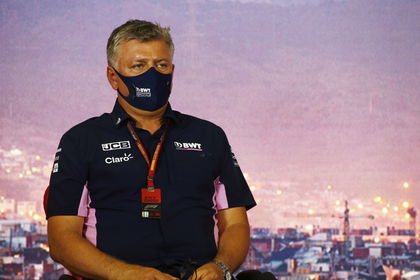 ---
---
On New Year's day, Racing Point F1 completed their long-awaited transformation to Aston Martin F1. The British brand returns to the sport after six decades, and fans are hoping they can continue on from where Racing Point left off last year.
ADVERTISEMENT
Article continues below this ad
Spirits seem to be high within the team, and why not? They have a four-time world champion within their ranks and a very good car capable of challenging for the podium, along with solid financial backing.
Expectations, too, are equally high, with some hoping that they could take the fight to Red Bull if not Mercedes. Team boss Otmar Szafnauer is certainly full of confidence and raring to get the 2021 season underway.
ADVERTISEMENT
Article continues below this ad
He said, "We've had almost a year of preparation to reach this point and we're really looking forward."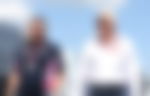 Speaking about the honor of representing such an iconic name in the history of motorsport, Szafnauer added, "Representing such an iconic brand is a huge privilege for every member of the team.
"We've earned a well-deserved reputation for punching above our weight, so we're confident we can do the Aston Martin name proud right from the get-go."
Can Aston Martin bring the old Sebastian Vettel back?
Sebastian Vettel's final year with Ferrari didn't end the way he would have wanted it to. In fact, it was far from it, being the German's worst in F1 since his last season with Toro Rosso.
ADVERTISEMENT
Article continues below this ad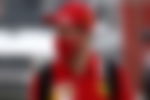 With only 33 points from 17 races, Vettel seemed like a shadow of his former self. Those watching F1 for the first time last season might have struggled to believe that Vettel is a four-time world champion. The former Red Bull man was thoroughly beaten by teammate Charles Leclerc during the course of the campaign.
However, with a new year comes a new team and a new hope. After enduring a frustrating year in the cockpit of the lackluster SF1000, Vettel would love to drive the new Aston Martin machine.
ADVERTISEMENT
Article continues below this ad
If the car's performance from last year was anything to go by, then Vettel should find renewed trust inside the cockpit and he should find himself coming back to his best. Nothing less will be expected of him.