Racing Point CEO Highlights the Difference Between Vijay Mallya and Lawrence Stroll as F1 Team Owners
Published 01/27/2020, 8:03 AM EST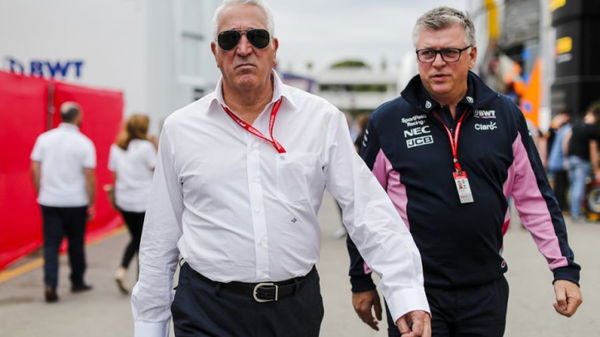 ---
---
Racing Point CEO Otmar Szafnauer has claimed that owner Lawrence Stroll takes more interest in the team than Vijay Mallya.
ADVERTISEMENT
Article continues below this ad
Lawrence Stroll played a pivotal role in saving the team from a certain collapse in 2018.
During the 2018 Hungarian Grand Prix, Force India (as it was known back then) was put into administration. A consortium led by Lawrence Stroll rescued the team by purchasing assets. The team was then rebranded to Racing Point F1 team.
ADVERTISEMENT
Article continues below this ad
Lawrence Stroll and Racing Point
Otmar Szafnauer joined the team in 2009 and has the experience of working with past owner Vijay Mallya and current owner Lawrence Stroll. When asked about the same, speaking to Dieter Rencken, Szafnauer said: "The significant difference is Lawrence takes a much deeper interest into what's going on in the team. More of understanding of all aspects of what we're doing."
"Whereas Vijay took more of a hands-off, laissez-faire view of the team only from a big picture perspective. Vijay liked the racing very much so you saw him at all the races. But he used to spend, up until the last year or two, maybe four or five days in the factory a year. Where Lawrence will come two, three days a week." continued Szafnauer.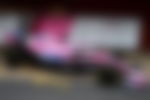 ADVERTISEMENT
Article continues below this ad
Vijay Mallya was often seen at Formula one races and was quite instrumental in popularizing the sport in India. However, financial crimes landed him in legal trouble with the Indian Government. Although Mallya was passionate about the sport, he wasn't too involved with developing the car or monitoring other aspects of the sport.
According to Szafnauer, Stroll takes a more hands-on approach and makes constant trips to the team factory in Silverstone. Furthermore, Lawrence Stroll is far more engrossed in all the areas of research and development.
Racing Point had a fairly ordinary season in 2019.  The team struggled initially but found their footing in the middle part of the season.
ADVERTISEMENT
Article continues below this ad
Sergio Perez signed a long-term contract with the team until 2022. 2020 will also see Lance Stroll continuing with Racing point.
Heading into 2020, the team will be looking to bounce back and become the best of the rest. Winter testing-which begins on February 19, will be crucial for the team.