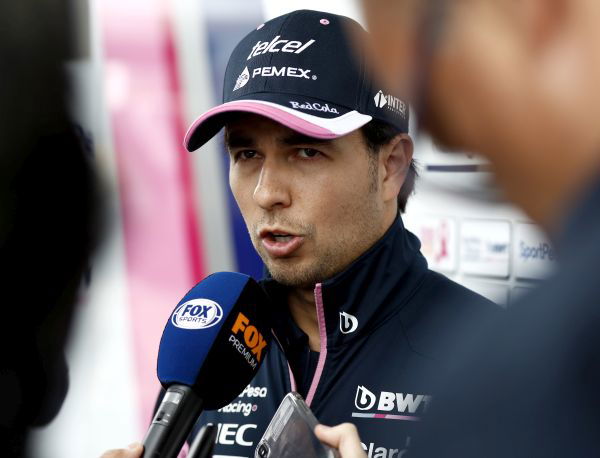 The COVID-19 crisis has united the world in its efforts to ride out the storm. Unfortunately, there are a few bad apples who have been quite negligent of their duties. To that end, Formula 1 driver Sergio Perez was understandably furious about a certain situation in his native Mexico.
The Racing Point driver called out a Mexican hospital for a gross case of malpractice in dealing with the coronavirus situation. This took place in Jalisco, Mexico, where only three laboratories can perform legitimate tests for the COVID-19 coronavirus.
However, the Puerto de Hierro hospital in Zapopan did not make the list. This is a crucial detail because the hospital conducted its own tests. Naturally, the move didn't go well with the authorities, and Sergio Perez also expressed his disappointment.
Why is Sergio Perez angry with this hospital?
Apparently, a patient underwent an unauthorised test at this hospital and came away with a negative. However, when the patient got a second opinion at one of the verified hospitals, he tested positive for the virus.
Admittedly, it is unknown whether this is the case with several patients. In the wake of the revelation, the government shut down the hospital laboratory until further notice.
Speaking on Twitter, a miffed Perez slammed the hospital's conduct: "It can't be! I hope the least you will do is return the money of all of us who trusted you… but I would sincerely like to see you do something important for society to compensate for your serious failure. Today is a time for all of us to be united and support each other."
Later on, the hospital then responded with the following message: "Hello. We are in the process of contacting each of the people who took the test to offer them alternative solutions. It is our priority that each of them is satisfied. You can contact us by inbox or DM to assist you personally."
The COVID-19 pandemic has seriously devastated the world and several countries are in lockdown. So, all that the respective nations can do is sit, wait it out and maintain hygiene.