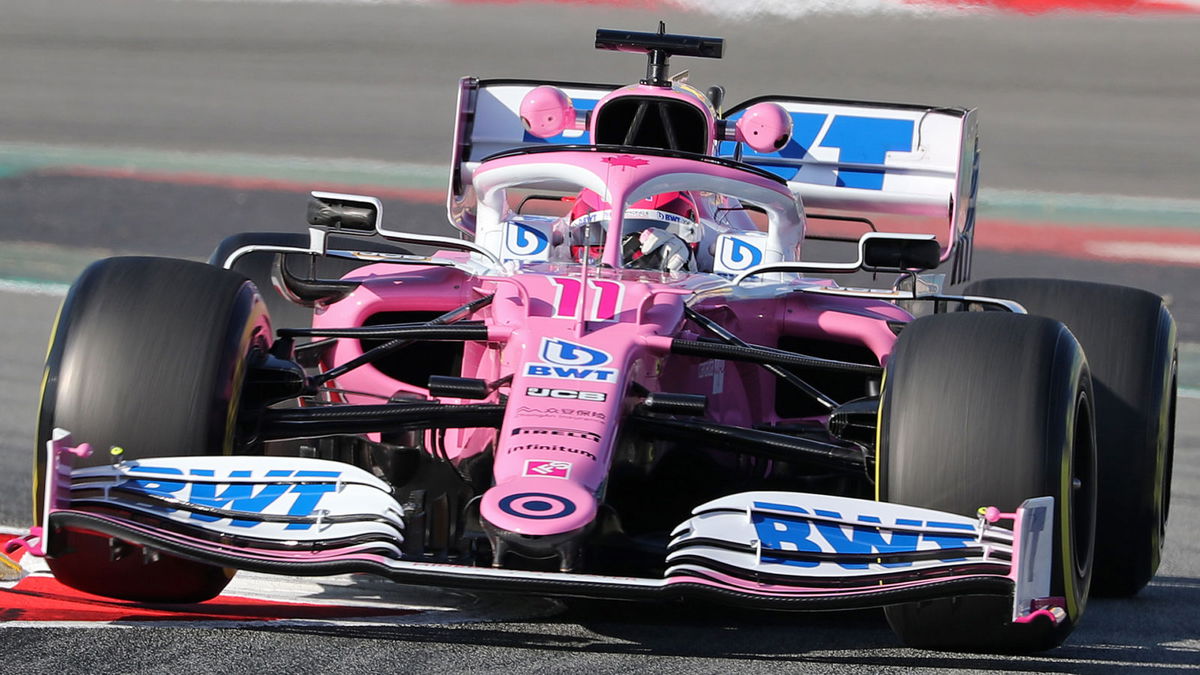 The start of the British Grand Prix has been scarred by Sergio Perez testing positive for COVID-19. The Racing Point driver will thus be unable to participate in this Sunday's race and is also a major doubt for the next one. This has left the Silverstone-based outfit scrambling to call up a driver to race alongside Esteban Ocon this weekend.
If rumors were to be believed, Nico Hulkenberg may get a surprise call-up. Apart from him, Racing Point could also bring in reserve driver Esteban Gutierrez. But the fact that the Mexican hasn't driven an F1 race in 4 years, could go against him.
However, out of thin hair, the most unlikely of people has thrown his hat in the ring. Former world champion Jenson Button joked about his availability to Racing Point and the team came up with a fitting, witty reply.
Racing Point slyly rebuffs Jenson Button on Twitter
New phone, who dis? https://t.co/zIZDQjo0df

— BWT Racing Point F1 Team (@RacingPointF1) July 31, 2020
The 2008 F1 world championship winner took to Twitter and jokingly hinted at the availability of his services. His tweet read, "Racing Point have you lost my number?" To which the team's official Twitter account replied, "New phone, who dis?"
Certainly, every F1 driver not part of the 2020 grid, would like a shot at driving the RP20. After all, who in god's world would pass up the opportunity to drive a car which is so very similar to the Mercedes. Besides, Button resides in England, so he is literally 'only one call away.'
Nevertheless, jokes apart, Hulkenberg is still touted to the leading candidate to fill in for Checo Perez. If indeed that were to transpire, admit it we'd all like to see Nico on the podium. It's is really unfortunate and surprising that a driver with 179 entries and a good amount of talent has never been on the podium in his F1 career. Having no contract for 2020, one would have assumed Nico's F1 career was dead and buried.
But now, out of the blue, Hulkenberg may get a golden chance of redemption. A chance to win his first-ever podium, in a car very capable of delivering it to him. Name one person who wouldn't want to see Hulkenberg pop the champagne. Go on, we're waiting.