Racing Point's Biggest Strength Which Aston Martin Must Preserve
Published 05/06/2020, 8:07 AM EDT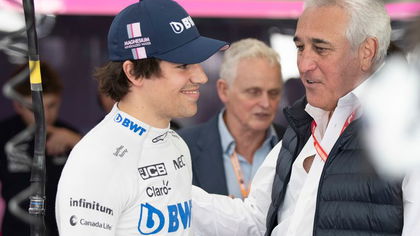 ---
---
Racing Point CEO Otmar Szafnauer highlighted the team's best attribute, which he believes they should continue to harness. Szafanuer also confessed that the Silverstone outfit had the lowest budget among all the teams despite Lawrence Stroll's financial backing. In 2021, Racing Point will rebrand itself as a works Aston Martin F1 team.
ADVERTISEMENT
Article continues below this ad
Will Aston Martin hold on to Racing Point's beliefs?
Racing Point has always been the underdog of F1. Even when the team identified as Force India, they had a knack for punching well above their weight. Despite running on a tight budget, Force India never missed any chances to capitalize on opportunities. The team achieved 6 podiums in F1 as Force India before running into major problems in 2018.
ADVERTISEMENT
Article continues below this ad
The team was on brink of certain collapse when a certain Canadian billionaire bailed them out.  Lawrence Stroll led a consortium of investors, to save Force India and rebranded the team to its current moniker, Racing Point.
Stroll's investment meant a healthy injection of funds to the team's running and development. They haven't clinched any podiums since Stroll's involvements but they're surely getting there. The team's 2020 car could be the machine that makes it lucky number 7.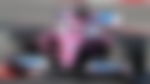 But Stroll didn't stop at Racing Point, he went on to save Aston Martin and is now a chief executive at the British manufacturer. Following his takeover of the company, Stroll announced Aston Martin's return to F1. Come 2021, Racing Point will cease to exist and make way for a works Aston Martin F1 team.
There's a high chance the team will struggle, which is why Racing Point needs to hold on to its formula of spending less, achieving more. Szafnauer stressed the importance of preserving the team's best quality as it evolves in F1. Speaking to Autosport, Szafnauer said:
When Lawrence came in, he gave us a bigger budget – so significantly more money
ADVERTISEMENT
Article continues below this ad
"But it must be said that even though we have a significantly bigger budget, say 30% more, 40% more than what we had, I still believe we've got the lowest budget and the least amount of people in the pitlane.
"We're still the smallest Formula 1 team.
"So although we've got bigger resources now and we can do more, the one thing that we have got to make sure of – and so far so good – is that we don't lose that efficiency that we had in the past.
ADVERTISEMENT
Article continues below this ad
"We still scrutinize every pound spent – we're just spending more pounds."