Schumacher Predicts Deja-Vu for Ferrari F1 With Charles Leclerc's Authority Over Carlos Sainz
Published 04/20/2022, 3:15 PM EDT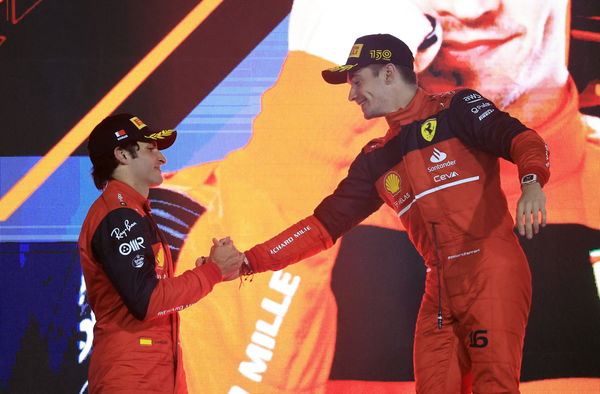 Charles Leclerc had a dream start to his 2022 campaign. The Ferrari driver not only won two out of three races but also has absolutely dominated the competition so far. With two victories, a P2, and three fastest laps, the Monegasque leads the driver's championship by a heavy margin.
ADVERTISEMENT
Article continues below this ad
As compared to Leclerc, Carlos's start has been a little off. Even though Sainz picked up two podiums in three races, he's still far behind. The Spaniard not only got overshadowed by his teammate but also can see himself getting outperformed by Charles day in and day out.
ADVERTISEMENT
Article continues below this ad
All these made Ralf Schumacher believe that the hierarchy might change for Ferrari. Although the Constructor's Championship is a matter of concern, the Italian team might for the better option for the driver's championship. For now, it certainly looks positive for Leclerc.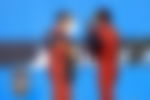 Talking about this, Ralf conveyed, "Carlos Sainz is fully aware of this and, consequently, is also disappointed. There was a time when someone – he explained, referring to Michael Schumacher – was very successful, and it was also necessary to know relatively early on which driver you could focus on".
Is Charles Leclerc the number one driver at Ferrari?
The Maranello-based team has always considered itself neutral when it came to picking up their priority. The team earlier stated that both Charles and Carlos are of equal importance to the team and they don't believe in the way Mercedes or Red Bull works.
ADVERTISEMENT
Article continues below this ad
In regard to this, former racing driver Marc Surer further stated, "Basically Sainz is doing a great job – he commented – and is also getting along with Leclerc. It makes no sense for Ferrari to change anything in the dynamics of the drivers."
ADVERTISEMENT
Article continues below this ad
WATCH THIS STORY: The Real Truth About The Serena Williams Lewis Hamilton Dating Rumors
For the last few years, Lewis Hamilton has been the number one driver at Mercedes. Similarly, Max Verstappen has been of the most importance at Red Bull. It's not the same at Ferrari, the team certified. However, with Charles getting inches closer to picking up the driver's championship this year, will Ferrari make a change to their hierarchy? Only time will tell.