Ralf Schumacher Throws Light on His and Michael Schumacher's Popularity During the Era
Published 09/21/2021, 11:38 AM EDT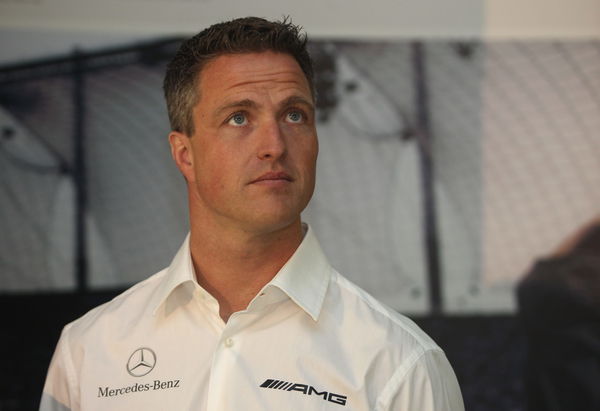 ---
---
30 years have passed since "Schumania" took over all of Germany. Even though Formula 1 has always been a sport reserved for the extremely rich, the debut and subsequent success of Michael Schumacher brought the niche sport that was followed by a select few, to millions of households. Following the steps of Michael, his brother Ralf also made his way into F1.
ADVERTISEMENT
Article continues below this ad
ADVERTISEMENT
Article continues below this ad
Nearly 25 years after his F1 debut, Ralf Schumacher sat down with Sport1 to talk about the hype around him and his brother. He also commented on the latest documentary about the seven-time world champion's life.
During the peak of their fame, the German brothers had nowhere to go
At the peak of their success, around 15 million people in Germany used to tune in to watch Michael win race after race. "Back then we were as well-known as Helmut Kohl," remembered brother Ralf. "There was nowhere to go."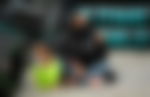 At a point in time, due to the tabloid press, the Schumacher brothers did not even have a private life to themselves. "I thought to myself, I'll be so happy when it's over at some point," Ralf said. (Translated via Google Translate)
Ralf shares a beautiful relationship with his brother Michael Schumacher
Even though the Schumacher brothers had differing levels of success in the sport, Ralf always shared a beautiful relationship with his brother.  "Our relationship has always been good," he explained.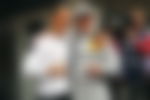 "We were looking forward to winter when the kart track was closed and we had more time for ourselves.", said Ralf. "That was really great. We had a great time together, especially at this level and in the most beautiful places in the world."
ADVERTISEMENT
Article continues below this ad
WATCH STORY: Top 5 wins of Max Verstappen's F1 career
Ralf is also a part of the Netflix documentary on his brother that was aptly named 'Schumacher.' In the documentary, he speaks at length about his brother.
ADVERTISEMENT
Article continues below this ad
Stating that the documentary is a success, he explained, "I think it is very, very nice, at least in terms of motorsport and sport. Also, many private insights, also from the family, especially the children and the mother. I thought that was the case really great, very open."
The film Schumacher is currently streaming on Netflix and is a must-watch for all motorsports fans.