Rare $500 Lewis Hamilton Memorabilia From His F1 Debut on Auction Sale
Published 12/30/2022, 6:20 AM EST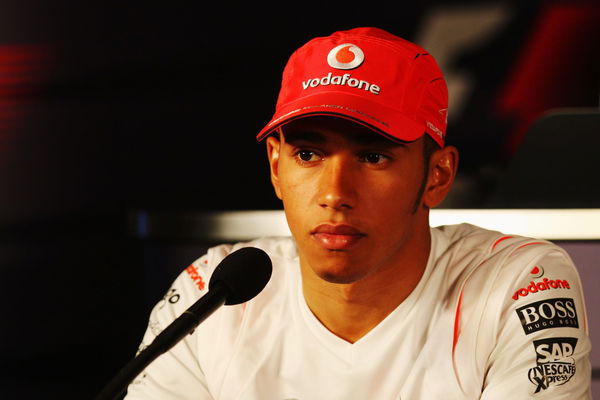 We often see several racing gears, car parts, car models, etc. that might sell for a good amount of money. Just because those racing gears belong to someone like Hamilton, Schumacher, or Senna. Similarly, a rare piece of Lewis Hamilton memorabilia is on auction currently.
As per Goldin.Co, the collectible on auction is a 2006 F1 Test Race Pass for the Silverstone circuit. Apparently, Hamilton used this pass for entering the circuit and driving the McLaren car for his first timed laps in F1.
The current bid on this pass is $500. The bidding will end on January 5th, 2023. Now, this pass is dated as September 20th, 2006 when Lewis did his F1 on-track debut for McLaren. This was after Lewis had won the 2006 GP2 title.
ADVERTISEMENT
Article continues below this ad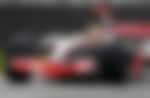 While Lewis was looking good for the McLaren seat for the upcoming season, the team gave him a decent familiarization run on Day 1 of the 3-day test race. Hamilton showed his potential with the 6th fastest lap time of Day 1 at 1:20:864.
As of now, the bidding stands at $500 for this rare collectible pass. Though it can go up as the end date of January 5th approaches.
Hamilton had a stellar debut season with McLaren a year later. Despite his friction with Fernando Alonso; the Briton was spectacular missing out on the championship by a solitary point. But looking at the history of GP2 and F2 now, not every champion has tasted success like Lewis did.
GP2 champions who could and could not become World Champions like Lewis Hamilton
Recently renamed Formula 2 (F2), GP2 has been the last frontier for aspiring drivers to get to the pinnacle of motorsport. Apart from Lewis Hamilton, there have been several drivers who won the championship and progressed to F1. But, how many achieved success as much as Hamilton did?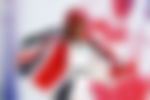 Before Lewis, his rival Nico Rosberg has won the championship and got into F1. Their infamous rivalry at Mercedes for 3 years has become a classic fable today. Rosberg only won one F1 championship in 2016, but he still boasts proudly of beating Lewis on equal terms.
Apart from him, Nico Hulkenberg is another notable name who took the 2009 title. While Hulkenberg has been a solid midfield driver, he never came close to achieving the success some of his peers had. Hulkenberg is still looking for his first F1 podium.
The 2010 and 2011 GP2 champions Pastor Maldonado and Romain Grosjean also had good brief stints in F1. Maldonado won his one and only race in Barcelona for Williams. But, that was it and the Venezuelan never made further headway in his career.
ADVERTISEMENT
Article continues below this ad
Similarly, Grosjean had good decent seasons at Lotus Renault in 2012 and 2013. A few podiums with solid performances showed his potential, but he never secured that race win he always coveted.
Among the recent champions, youngsters like Pierre Gasly, Charles Leclerc, and George Russell may have the potential to become F1 champions like Lewis. Though it is still a big ask for them to match what Hamilton has accomplished since his F1 debut.
ADVERTISEMENT
Article continues below this ad
WATCH THIS STORY: Lewis Hamilton shares a heartwarming post with George Russell at the Brazilian GP
That Test Race Pass was probably Lewis Hamilton's ticket to the flight of success in F1. It certainly helped the Briton bridge the gap to make himself capable enough of breaking records in the sport. What do you think? Would you bid on such a collectible?
Edited By: Varunkumaar Chelladurai