Rare 72 Year Old Footage Shows Queen Elizabeth Cheering On at the First Ever F1 Championship Race
Published 09/09/2022, 7:50 AM EDT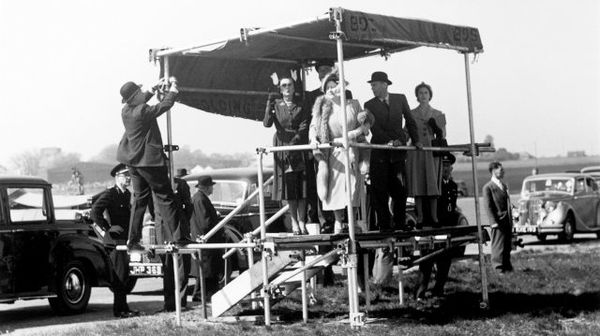 Formula 1 is a sport with a rich history and background. Having gained its roots from the European Grand Prix Championships in the 1920s and 30s, Formula 1 officially began in 1950. The first modern F1 race was held at Silverstone as the British Grand Prix. A host of high-profile guests attended the event, including Queen Elizabeth.
ADVERTISEMENT
Article continues below this ad
In video footage of the race, the craze for the event was evident. Moreover, it was a unique Grand Prix as to date, it remains the only British race that was attended by the reigning monarch. His Royal Highness King George VI attended the historic race with Queen Elizabeth, Princess Margaret, and guests Lord and Lady Mountbatten.
ADVERTISEMENT
Article continues below this ad
The royal affair doesn't end there, however. The first-ever Formula 1 race had a Swiss Baron and even a Thai Prince racing to compete. However, both the royalties could not finish the race due to different issues.
Additionally, another interesting fact about the race was that the combined average age of the drivers on the grid was 39 years. In comparison, the drivers today are much younger, with Max Verstappen having won his first GP when he was 18 years old.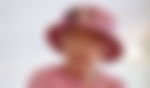 The pre-race favorites were all driving the Alfa Romeo. Furthermore, the surnames of all the three favorites to win the race started with the word 'Fa' (Farina, Fagioli and Fangio)
Who won the first ever British Grand Prix?
The first ever Grand Prix in Silverstone was an exciting period for all the Motorsports enthusiasts as prior to the race, one of the biggest traffic jams occurred on roads leading to Silverstone.
The race was won by Guiseppe 'Nino' Farina, followed by compatriot Luigi Fagioli and the British driver Reg Parnell took home the final podium place.
ADVERTISEMENT
Article continues below this ad
Farina was the winner of the first ever Formula 1 Driver's Championship as well.
The other Alfa Romeo driver, Juan Manuel Fangio, had to retire his car suffering from a broken oil pipe. However, Fangio would later go on to become a Formula 1 icon by winning 5 World Titles between 1951 to 1957.
WATCH THIS STORY: Lewis Hamilton Kicks Off Mammoth $140 Million Hollywood Passion Project
ADVERTISEMENT
Article continues below this ad
Formula 1 has come a long way from the first ever British Grand Prix. The sport has continuously delivered memorable races and breathtaking moments. It has also attracted royalties like Queen Elizabeth to celebrities like Tom Brady, Will Smith, and more.
What is your favorite thing about Formula 1?
Edited By: Ranvijay Singh