Rawe Ceek: Haas Cheekily Troll Ferrari In Build-up to Imola F1 Race
Published 04/12/2021, 8:40 AM EDT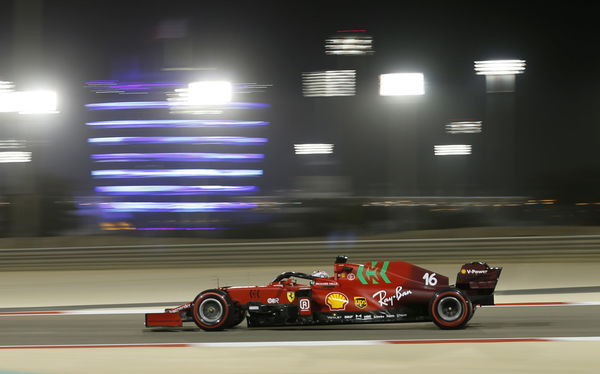 ---
---
Rawe Ceek, a terminology that was accidentally coined by Ferrari last season which is now synonymous with race weekend. The Italian superpowers launched a poster ahead of the British Grand Prix last season promoting the upcoming race weekend.
ADVERTISEMENT
Article continues below this ad
The design of the poster was supposed to say "Race Week". However, a little shaping mishap made it look like "Rawe Ceek". Understandably, the social media to start trolling the Maranello outfit mercilessly.
Eventually, the Italian team also started getting on board and before we knew it, the F1 community had become more than familiar with the term. We're only one race into this season and Haas F1 reminded us all of what Italy holds for us!
ADVERTISEMENT
Article continues below this ad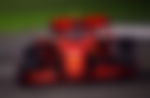 The origin of "Rawe Ceek"
It's quite normal for racing teams to post about the upcoming race to engage fans and get a conversation going. It was just a normal workday at the Ferrari office when a promotion picture started this whole saga.
It took a month before Ferrari acknowledged the mishap and made a funny joke about it themselves. Meanwhile, the F1 community was embracing the new terminology for a racing week.
Racing Point used also jumped on the bandwagon and took Ferrari back to the school. They posted a Tweet referring to the upcoming race week ahead of the 2020 Italian Grand Prix.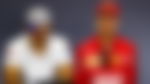 Ferrari will be in a fight with McLaren at Imola
Unlike last season, Ferrari's performance have been impressive this year. Sainz in his McLaren was able to pass the Maranello car easily last year. However, he predicts that this time Ferrari will put up a fight against the Woking outfit.
ADVERTISEMENT
Article continues below this ad
"It is encouraging, because last year I remember that with that car [the McLaren] I passed Charles [Leclerc] fairly easy, so I remember how big the difference between the McLaren and Ferrari was," said the Ferrari driver.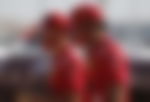 After being the third fastest at qualifying last week, the Italian team will hope to build on during practice and qualify high on the grid. Sainz will have his first race at Ferrari's home soil and would look forward to giving the Tifosis something to cheer for!
ADVERTISEMENT
Article continues below this ad
How do you believe Ferrari will perform this weekend? Do you think the team will have one of their drivers on top of the podium on Italian soil?