"Real Gentleman"- Mazepin Lauds Vettel for His Role in Saving Him & Schumacher at Dutch GP
Published 09/05/2021, 5:30 AM EDT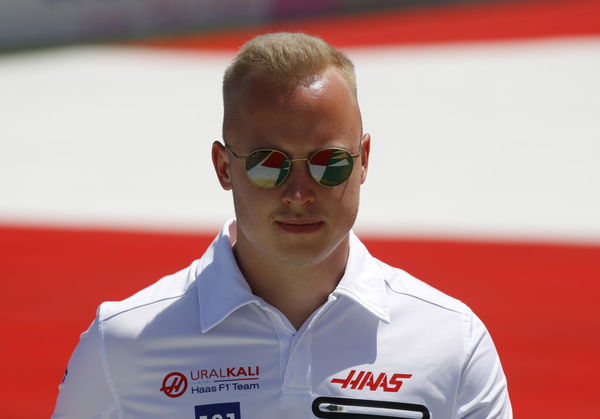 ---
---
Sebastian Vettel was looking strong in his Aston Martin in the Free Practice sessions at the Dutch Grand Prix. But in the qualifying, it seemed like all the pace went away from the car. Also, the fact that his final push lap was interrupted by Haas driver Nikita Mazepin didn't help his cause.
ADVERTISEMENT
Article continues below this ad
Vettel could not get out of Q1 and will start the race in P17. The steward called Haas driver Nikita Mazepin for causing an infringement on the track but did not get a penalty as Seb came to his aid.
WATCH STORY: F1 Drivers Fighting on Track
ADVERTISEMENT
Article continues below this ad
He was a real gentleman with the stewards: Nikita Mazepin
As reported by Motorsport-total, the Russian driver thanked the German driver for explaining the situation to the stewards. Vettel stated that these incidents are common in the final stages of the Q1 session.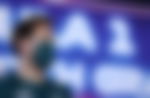 He was "a real gentleman" with the commissioners, "by addressing the general problem everyone has in the last corner when they brake. I have myself with him I apologize and thank you for being so honest. I am really grateful for his behavior in this situation. "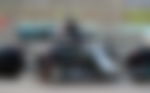 The Haas driver furious at his teammate in Q1
Nikita Mazepin was fuming after being out of the qualifying in Q1. The Haas driver finished the session in last place but stated his teammate, Mick Schumacher, compromised his last run.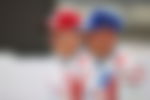 "In Formula 1 teams, one weekend you are the first car, the next weekend you are the second, so I was meant to be the first car this weekend which normally gets track priority and is able to dictate the pace for the out-lap for the drivers around.
ADVERTISEMENT
Article continues below this ad
But your team driver isn't able to overtake you… well, it happened for the second time. He overtook me, backed me up and into Seb. So I'll have a word with the team to see why that happened."said Mazepin on his incident involving Schumacher and Vettel.
ADVERTISEMENT
Article continues below this ad
Mazepin later mentioned that he has conveyed his feelings to the team as well and is annoyed with Schumacher.
Was Nikita at fault for his incident? Let us know.