'Really Excited for 2022' – Button Hopeful of Mercedes Dominance Ending Due to New Regulations
Published 01/18/2021, 5:22 AM EST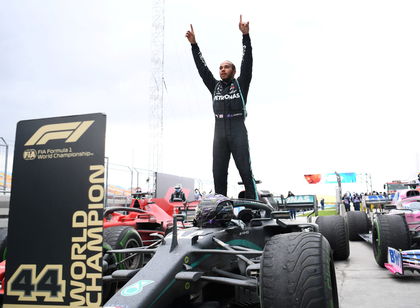 ---
---
Mercedes have been reigning supreme on the F1 grid ever since the V6-hybrid era began. The Brackley-based outfit's success has caused people to label the sport as boring, with only two cars capable of competing for the title.
ADVERTISEMENT
Article continues below this ad
However, former F1 world champion Jenson Button believes this may change soon. He said, "I do think people will challenge Mercedes in future."
There will be new technical regulations introduced in 2022. One major change will be seen in the aerodynamics department. This is believed to be a major game changer since it's supposedly set to level the playing field to an extent, thus spicing up the competition.
ADVERTISEMENT
Article continues below this ad
But that's not the only reason for Button's optimism. The Briton gives a few other good reasons to believe Mercedes' dominance may be at an end.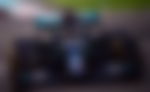 He said, "I hope with the budget cap we will see more teams being competitive. Formula 1 has become more interesting to investors now there is a budget cap with Williams being bought and McLaren having a big injection of cash from investors, so I think the sport is definitely on the up and the budget cap is helping with that.
"Plus, with Ross Brawn at the helm in F1, that will help with the direction of the sport in terms of how the cars will look and feel, and how they will be able to race with each other.
"I think Formula 1 is a good place and I'm really excited for 2022 to see who is fighting at the front. Hopefully it will be a lot more open and we see more cars fighting for podiums than we do right now."
Jenson Button makes not-so-bold prediction for 2021
While Button believes a title challenge is on the cards for 2022, his prediction for this season is fairly straightforward.
"In 2021, it will be Mercedes again and I would put your money on Lewis winning the title.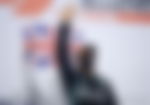 "The thing is at the moment is Mercedes are just at the top of their game. They have great people, they have funding and don't have to worry about money and wondering where the spare parts for the car are going to come from," said Button.
The Silver Arrows definitely seem well placed to win an eighth title this year. But what driver lineup they are going to field still remains in doubt.
ADVERTISEMENT
Article continues below this ad
Lewis Hamilton and Mercedes still can't seem to find even ground. There may be a chance that they decide to field George Russell instead.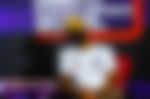 But admittedly, that is rather wishful thinking. Mercedes would definitely love to continue their fruitful partnership with Lewis. Lewis', on the other hand, doesn't have any other F1 team to go to.
ADVERTISEMENT
Article continues below this ad
It'll be interesting to see when this saga comes to a close and what contract demands both parties settle for.