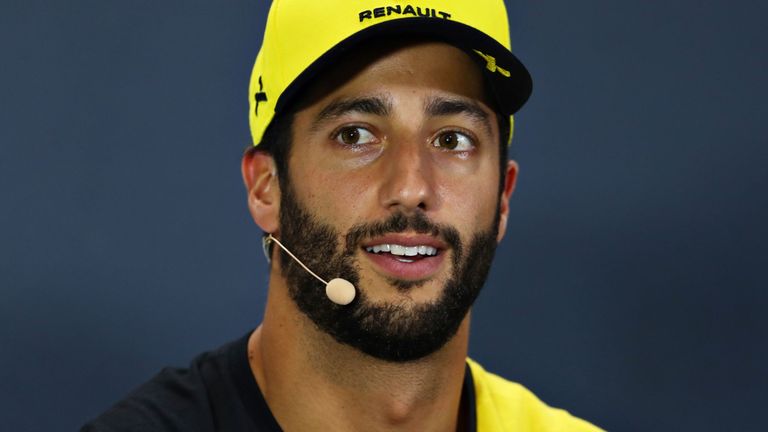 Sad news incoming for F1 fans (especially Dutch ones). The Dutch Grand Prix has officially been canceled for the 2020 season. The Dutch Grand Prix was originally scheduled for the 3rd of May until the F1 season was disrupted by the COVID-19 pandemic. The official Twitter account of the Dutch Grand Prix posted a small video as conciliation for the fans. It included a clip of Daniel Ricciardo offering some kind words.
The FIA announced that the start of the season would be scheduled to commence on the 5th of July with the Austrian Grand Prix. This gave Dutch fans some renewed hope. The hope that it was still possible to have a full race calendar and more importantly a Dutch Grand Prix. The reason it is such a huge blow for Dutch fans is that this was going to be the first GP at the Zandvoort circuit since 1985!
Daniel Ricciardo has a conciliatory message for fans
Due to the worldwide spread of the coronavirus the inaugural Formula 1 Heineken Dutch Grand Prix has been postponed definitively to 2021. All tickets remain valid for the new race. Find out more in-depth info via https://t.co/n6xzhkLYgE. Stay safe ♥ #DutchGP pic.twitter.com/Dozw2m8Ipq

— Dutch Grand Prix (@f1_dutchgp) May 28, 2020
Daniel Ricciardo who recently switched from Renault to McLaren for the 2021 season had some words of consolation for the fans.
In a short video clip on Twitter, He said, " What's up everyone. Fellow Dutch fans hope everyone is doing well. Obviously really, really sorry that Zandvoort got postponed. Seeing the banking and everything that they had done to modify the circuit for us, it looked really cool. Well, we'll hopefully see you guys soon. Be well, be safe."
The official twitter account of the Dutch Grand Prix also stated that the tickets that were purchased for this year's Grand Prix will remain valid for next year.
It looks like fans will have to agonizingly wait for another year to see the cars at the Zandvoort circuit. However, on the bright side, we'll still have plenty of F1 action to look forward to. As for Ricciardo, he will want to concentrate on leaving Renault on a high. Perhaps with the title of 'the best of the rest.'