Recreated Video Shows Full Extent of Romain Grosjean's Terrifying Bahrain F1 Crash
Published 02/21/2021, 1:30 AM EST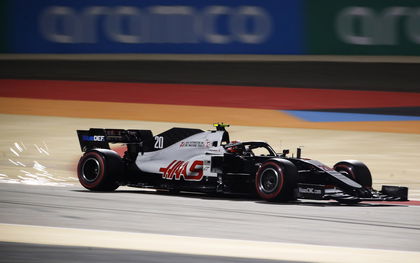 ---
---
The 2020 Bahrain GP crash involving Romain Grosjean shook the F1 community, and the world, too. Amidst high-octane racing, the suddenness of the fiery accident saw viewers express shock and disbelief.
ADVERTISEMENT
Article continues below this ad
Thankfully, Grosjean made a miraculous effort to escape the scene of the incident. Although he suffered a few minor burns to his hands and legs, he was relatively unhurt.
Looking back on that accident, a re-created video courtesy of Canal Plus in collaboration with Racing Lines on Twitter displays the incident in slow-motion. From what one can see, the near-accurate representation also shows how the halo system practically saved Grosjean's life.
ADVERTISEMENT
Article continues below this ad
How the crash happened in the first place
On the opening lap at the Bahrain International Circuit, all 20 cars got off to a start. Grosjean, who was making an effort to jump up places, negotiated the trickiness of Turns 1 and 2.
But just as he attempted to fully pass AlphaTauri's Daniil Kvyat, the Russian's front left caught up with Grosjean's right rear tire. That sent the Frenchman hurtling diagonally across the track, following which he eventually crashed into the barrier and his car burst into flames.
Grosjean had said in a previous interview, "If you took all the elements, what I did was not crazy. But I watched the onboard, Daniil is in my blind spot from Turn 2 to where it happens.
"The whole way is completely in my blind spot. Mirrors, as we know in F1 are not the greatest technology. So this is all the thinking that told me to turn right."
Romain Grosjean bid farewell to F1 after that race
The Haas driver, as is the norm, would have said his final goodbyes to the sport at the 2020 Abu Dhabi GP. But such was the misfortune and the impact of the crash that the Frenchman thought it was best to focus on his recovery and health, and rightly so.
ADVERTISEMENT
Article continues below this ad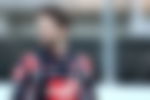 Following his discharge from a nearby hospital in Bahrain, Grosjean then flew to Switzerland to receive further medical treatment. After a full-fledged recovery, he now prepares to take on a new challenge with Dale Coyne Racing in IndyCar.
Thus, there is no doubt in anyone's minds that the risks attached to motorsport are prevalent to this day. Technologies and innovations like the halo setup, though, offer comfort that F1 has come a long way in terms of its drivers' safety.
ADVERTISEMENT
Article continues below this ad
MORE – Alpine F1 Reportedly Rejected Offer From Former Aston Martin Sponsor BWT