Red Bull Banking on "Nervous" Mercedes' Weaknesses Showing up at the Russian GP
Published 09/18/2020, 1:26 AM EDT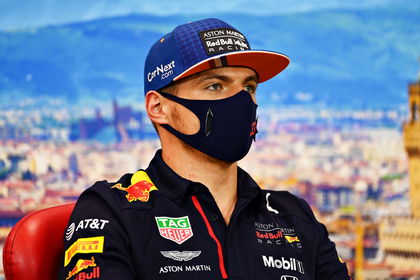 ---
---
Drama is a word synonymous with the Tuscan Grand Prix. The Mugello Circuit witnessed two pile-ups and a total of 8 cars, retiring from the race. Though the victor was a known face at the No.1 marked pedestal, Red Bull witnessed a new face in third place. Instead of Max Verstappen, Alexander Albon grabbed his first podium at Mugello.
ADVERTISEMENT
Article continues below this ad
Mercedes particularly suffered tremendous tire problems at Mugello. Red Bull chief Christian Horner opened up about the tense situations in the Mercedes garage while the dramatic race unfolded.
"They weren't stretched last weekend, but you could hear how nervous they were, instructing their drivers to stay off the kerbs. So, it would be great if we can be competitive in Sochi and put them under a little bit of pressure because that is when things can happen," said the Red Bull Team Principal.
ADVERTISEMENT
Article continues below this ad
Max Verstappen's Tuscan Grand Prix ended prematurely on the very first lap of the race. A hectic pile-up at the fourth corner pushed Verstappen and Gasly into the gravel trap. Unfortunately, Verstappen couldn't rejoin the race. A team of Honda experts claimed the problem to be related to the software. However, Verstappen knew better.
Max could be heard screaming into his radio after the race commenced. He claimed there wasn't enough power. Furthermore, he started dropping down the positions after having a decent enough start.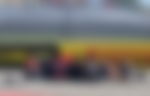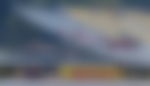 Red Bull to pacify Max Verstappen before Sochi
Verstappen complained of malfunctions in his car. However, his patience wasn't trained enough to handle elimination on the first lap. He was heard yelling, "This is what you get with this f**king shit show," referring to the engine problem.
Christian Horner came forth in a bid to clarify Verstappen's situation with the team. He explained, "Max's frustration at another DNF is totally understandable; From the very first lap in Mugello, he was on it. We had a very fast car and some real progress has been made with the balance of the car.
"He has to get it out of his system now and then look forward. We will go through it with him prior to Sochi and discuss what has been done behind the scenes between Honda and the Team to help so it is rectified for the next race."
ADVERTISEMENT
Article continues below this ad
Horner confesses that they were feeling positive about the race. Mercedes' festering tire trouble really opened up the game for Red Bull. However, Verstappen's spin shattered any and all hopes that the Milton-Keynes based outfit held from the race in Mugello. That is until Alex Albon earned a place on the podium.
"We really felt that in the race we could take the fight to Mercedes. He had done the hard work in beating Lewis off the line and it was going to be game on, but of course, that did not materialise."
In spite of their differences, Red Bull seem optimistic about their race in Sochi. They plan to stick to their strategy and work on the engine problems.
ADVERTISEMENT
Article continues below this ad