Red Bull Boss Horner Pokes Fun at Renault Over Fernando Alonso's Young Driver F1 Test
Published 12/05/2020, 3:14 AM EST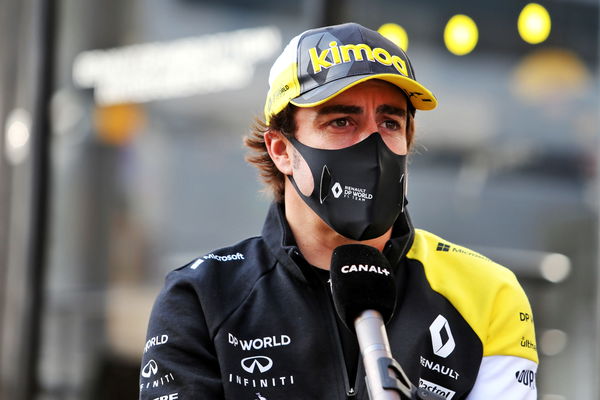 ---
---
Fernando Alonso will be officially back on the Formula 1 grid next season. He will return after a two-year sabbatical from the sport. Although he has been taking part in other racing ventures like Le Mans, Indy, and Dakar Rally, F1 is a different beast altogether.
ADVERTISEMENT
Article continues below this ad
So, to get him up to speed, Renault is entering his name to take part in the 'Young Driver' test at the end of the season.
The young driver test, as the name suggests, is for young and upcoming racers of a team. At 39 years of age with two world titles, the Spaniard is neither young nor inexperienced in F1. Red Bull Team Principal Christian Horner is already making a mockery of this test. Referencing 67-year-old former World Champion Nigel Mansell, he said –
ADVERTISEMENT
Article continues below this ad
"As a young driver test, I'm not sure how Fernando… I'm feeling younger already! The fact that he's classified as a young driver, maybe we could get Nigel… he never retired, we could get Nigel Mansell to come and do the young driver test!"
However, unlike most other Team Principals, he wasn't too fussed about the Spaniard's young driver test, "It's one day of testing. Is one day really going to change the world? We're allowed to run two cars there.
"We had no problem with Fernando driving the Renault as we would really if Carlos wanted to drive a Ferrari or Sebastian a Racing Point. Is one day going to change the world?"
Can Fernando Alonso win the Driver's Title again?
ADVERTISEMENT
Article continues below this ad
Well, if he does, he will break the aforementioned Mansell's record of becoming the oldest F1 World champion. The former Ferrari driver will be 40 by the conclusion of next season. Old enough to be a Team Principal himself!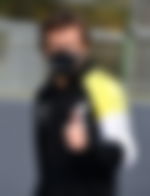 It's also important to note that Mansell won the championship in a very dominant Williams' car and with no sabbatical from F1. Which is dis-similar to Alonso, who is neither in the fastest car on the grid nor very used to the competition of F1.
ADVERTISEMENT
Article continues below this ad
However, his primary motivation for coming back to the sport is 2022, when the new rules kick in. This reset may allow his team to fight at the top of the grid. Let's hope he can compete for his third Title, or at the very least, he will be fun to watch.