Red Bull Boss Takes His Pick on a Potential Max Verstappen and Sergio Perez Championship Battle
Published 05/30/2022, 8:39 AM EDT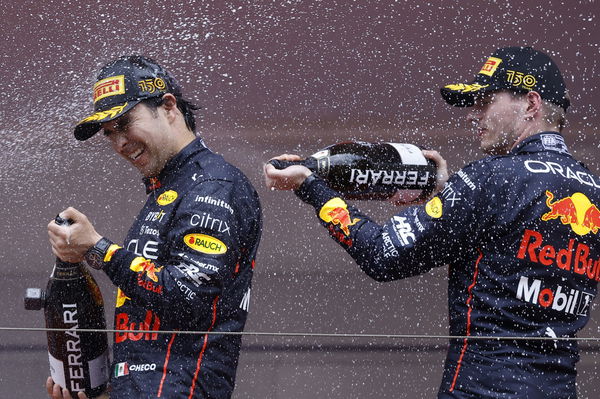 Over the past few years, Red Bull has been trying to put together a solid driver lineup. And with Sergio Perez they have found a driver who is consistently making his presence known on the podium. On one end, Max Verstappen is their undisputed number 1, but with the Mexican's performances, Red Bull might have two drivers looking to battle each other for the championship.

Perez's evening in Barcelona was harsh on him, as the team prioritized Verstappen. However, his reply was an incredible win in Monaco. As a result, the 32-year-old is only 15 points behind his teammate and leader Verstappen and is right back in the race for the championship.
WATCH THIS STORY : Top 5 wins of Max Verstappen's F1 career
ADVERTISEMENT
Article continues below this ad
The battle could go right down to the wire, and as we know, things could get heated. Christian Horner, the team principal, might have to take tough decisions as the season progresses. And he gave his thoughts on a potential Max v Checo battle.
Horner on Max Verstappen vs Sergio Perez clash
Sergio Perez arrived at Red Bull to play second fiddle to Verstappen. But his performances in 2022 and especially during the Monaco GP has lifted that lid and he is ready to compete for the championship.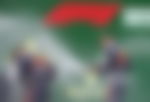 Christian Horner has a tough job on his hands, but revealed that he is content if either of the two drivers wins.
He said, "It doesn't matter which of the two becomes world champions. Of course, the constructors' title is very important, but whether it's Max or Checo: they are both Red Bull drivers, they both have the same chance."
Both the Red Bull drivers also share a good relationship. And it will be interesting to see whether things get dicey between the two as the season progresses.
Horner reflects on Perez's performance in Monaco
Setting the championship battle aside, Red Bull had a week to remember in Monaco. Their strategy and double stack pit stop worked to perfection. Despite a Ferrari front row start, the Milton-Keynes outfit walked home with more points.
Speaking on Checo's performance and their strategy, Horner stated, "It's been a great day for us and Checo. He was fast all weekend and his victory is well deserved. It's fantastic that both drivers have managed to outsmart a Ferrari through good teamwork."
ADVERTISEMENT
Article continues below this ad
He's doing a great job and it's no exception. I mean, we all saw his pole position in Jeddah. He's really in shape and that's fantastic for us. The difference between him and Max is a lot smaller this year."
The Englishman's words will be music to Perez's ears. With his contract ending this year, many believe this victory will prove to be a turning point for the Mexican and his future.
ADVERTISEMENT
Article continues below this ad
However, the question is whether Perez can keep in line with Verstappen throughout the season. We will have to wait and watch to see if that happens.
Edited By: Ajinkya Aswale