Red Bull F1 Boss Christian Horner Makes Shocking Confession Regarding 2022 Challenger: "Didn't Expect Us…"
Published 05/15/2022, 7:10 AM EDT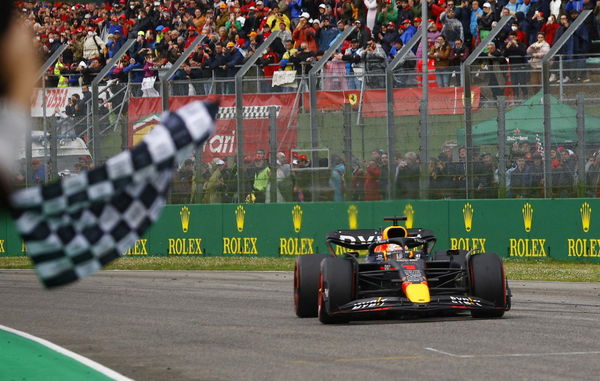 Red Bull have started the 2022 season from where they left off in the previous one. There were some doubts about how competitive the Austrian team would be after a mammoth championship fight in 2021 against Mercedes.
While the German outfit may have slipped off a bit, the Milton Keynes outfit have managed to etch their place at the top and produced arguably the fastest car this season. The level of competitiveness from the RB18 has also surprised the team principal, Christian Horner.
Horner revealed he did not imagine that the team would be this competitive after giving it their all in 2021. He revealed the team took a gamble in the second half of the 2021 season, which limited the development of the 2022 cars.
ADVERTISEMENT
Article continues below this ad
Red Bull team principal assesses the surprise performance of the RB18 in 2022
Both Red Bull and Mercedes were involved in an epic championship battle last season. There was an element of doubt that they might slump into the midfield in 2022 as there was a regulation change this season. But the Austrian team have cooped up brilliantly with the new regulations and developed a beast of a car.
"Having put so much effort into last year's car, to come on to these new regulations, we elected to take that risk because we had an opportunity to win last year and you've got to go for it," said Christian.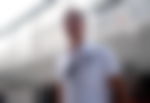 "That put huge pressure on the team coming into the second half of last year that we had to play catch up. Personally, I didn't expect us to start the year as competitively as we have.
ADVERTISEMENT
Article continues below this ad
To be on the front row of the first race, to win the second race, to win and get a one-two in Imola has been an unbelievable start for us, and I think testimony to all the team for doing such a phenomenal job in such a short space of time," said the Red Bull team boss.
It is simply astonishing to see the level of competitiveness in RB18 this season. Although they could not win the championship last season despite risking it all, Red Bull has a decent shot of taking the title this season. Let's see if they can continue winning races and achieving podiums throughout the season.
ADVERTISEMENT
Article continues below this ad
WATCH THE STORY: Ranking the Best Special Edition Liveries of Red Bull F1