Red Bull F1 Boss Demands 'Urgent Discussions' Over F1 Budget Cap
Published 03/15/2022, 10:06 AM EDT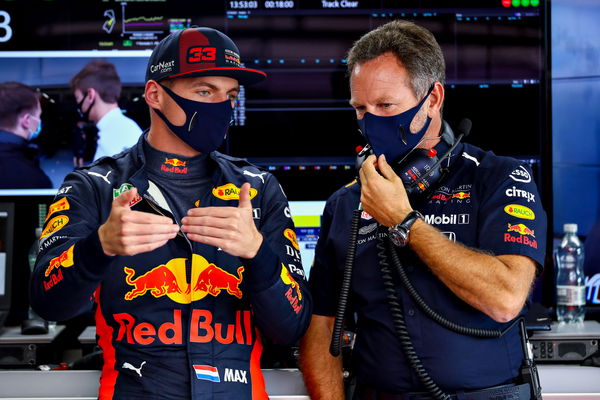 Red Bull chief Christian Horner has called for talks regarding the new Formula 1 budget caps due to financial constraints within the teams. The cap for the 2022 season is $140million, with a reduced cap of $135million.
ADVERTISEMENT
Article continues below this ad
ADVERTISEMENT
Article continues below this ad
Horner believes that the new budget caps will lead to more financial issues, leading to more job losses in the coming seasons. He said, "What you have to remember is when the budget cap was set back in the midst of the pandemic, in the middle of 2020, nobody could have foreseen the circumstances we have in the world today."
"What we see going on in the world will only drive prices one way. Inflation looks like it could hit record levels. We are seeing that impact already on things like air freight just to this event."
"I think it's a very serious problem that we need to look at and address because this has a one-to-one impact on people's jobs and livelihoods," added the 48-year-old.
Teams like Haas and Williams will find it extremely difficult to survive, despite new financial backing from last season. But, the talk of the grid is that an eased restriction will benefit the entire grid.
Will We See Red Bull and Mercedes Welcome a New Challenge?
Mercedes and Red Bull have shared the last 12 Constructors' Championships in Formula 1. However, the balance of power began with the Bulls, but slowly shifted to Mercedes in the hybrid era.
Watch This Story: WATCH: Carlos Sainz Dazzles Ferrari F1 Teammate Charles Leclerc With His Karaoke Skills in Bahrain
ADVERTISEMENT
Article continues below this ad
Despite a decade of domination, the teams will renew their rivalry to continue the fight for the top yet again.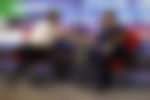 The likes of Ferrari and McLaren have had impressive tenures in F1 in the past, but have struggled in recent times. However, both teams have looked impressive in the 2022 cars in pre-season testing. The new F1-75 of Ferrari has clocked among the fastest times in the six days. Drivers Carlos Sainz and Charles Leclerc have also admitted that Ferrari could have a strong 2022.
ADVERTISEMENT
Article continues below this ad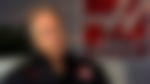 With a few days to go, we are sure to see numerous twists and turns in the next few months. Expect there to be an intense battle with 'closer racing' expected from this season. The 2022 season begins on March 18 with the Bahrain Grand Prix.