Red Bull F1 Boss Explains Why Norris Doesn't Sit at the Same Table as Verstappen
Published 10/01/2021, 5:43 AM EDT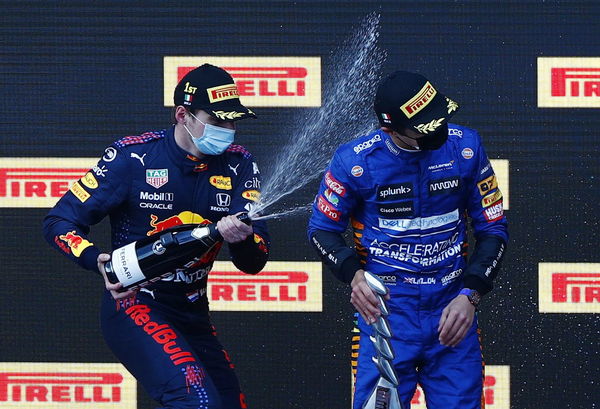 ---
---
Helmut Marko strikes again. However, this time, there is a new driver who has found his way under Marko's line of fire. Norris has had a stunning 2021 season so far, making heads turn on the paddock. Although, Sochi was the closest he had come to victory. A growing threat to the other teams, Marko had some harsh words for the Brit, while also shedding light on his past relations with Red Bull.
ADVERTISEMENT
Article continues below this ad
In revealing that Red Bull had tested with Lando Norris, Marko also highlighted Norris' allegiance to McLaren. "We have had talks with him, but he is linked to McLaren in the long term. We remain faithful to our path."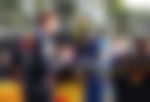 Despite having spotted the talent in the young driver, Marko too remains loyal to his important player- Max Verstappen. In doing so, Marko made some strong statements."I've realized Norris's potential before, but Max is still at the top of my standings because he can perform immediately in all conditions, which he impressively demonstrated again in the Sochi rain. He almost won the race, alone."
ADVERTISEMENT
Article continues below this ad
An unfair comparison made by Marko as Verstappen started his F1 journey much before Norris did. Marko continued, "I am proud that we dared to bring Max to Formula 1 at 16 years old. It never made me doubt that our path was the right one." Verstappen is undoubtedly growing to be a titan of the sport, however, discrediting Norris – a driver who is only in his third season, seems rather harsh.
Lando's testing at Red Bull
ADVERTISEMENT
Article continues below this ad
Helmut Marko got one thing right: Norris' potential. The 21-year-old has been a revelation to the sport. Over the course of this season, Norris has pushed his McLaren beyond its limits and has never failed to impress.
While many have considered the possibility of Norris partnering with Verstappen in the future, for now, his loyalties remain orange. "And at the moment there's nothing more I would love than to stay here, stay with McLaren, and keep progressing and keep improving to try and achieve that. I'm happy to spend some years doing so."
ADVERTISEMENT
Article continues below this ad
While today the sport has Max Verstappen, Norris presents the reality that tomorrow, it could be him. Almost like an underdog to the championship rivalry, Norris has threatened the faster cars of Max and Lewis. Maybe the next season, it's a three-way battle to the top?
Watch this story: Shortest F1 Drivers Ever Featuring Yuki Tsunoda & Lando Norris