If reports are believed to be true, Mercedes may not be the only team on the grid with a party mode. Honda has reportedly worked extensively on the RB16 to deliver their own 'party mode'. Red Bull may be running on the 'power of dreams' in the upcoming season.
Red Bull to have its own 'party mode'?
If you're relatively new to F1, 'party mode' is a term associated with Mercedes during qualifying. It's when Lewis Hamilton punches in a bunch of 'cheat codes' on his wheel and is suddenly 3-4 tenths clear of the next man. When Mercedes go into 'party mode', they clinch pole position and the sandbags are firmly off.
Early reports had suggested that Honda had made massive improvements to its engine and could finally match Mercedes and Ferrari. Ferrari had the best engine of the lot in 2019. The Italian team had developed a monster of an engine that was untouchable when it came to straight-line speed and sheer pace.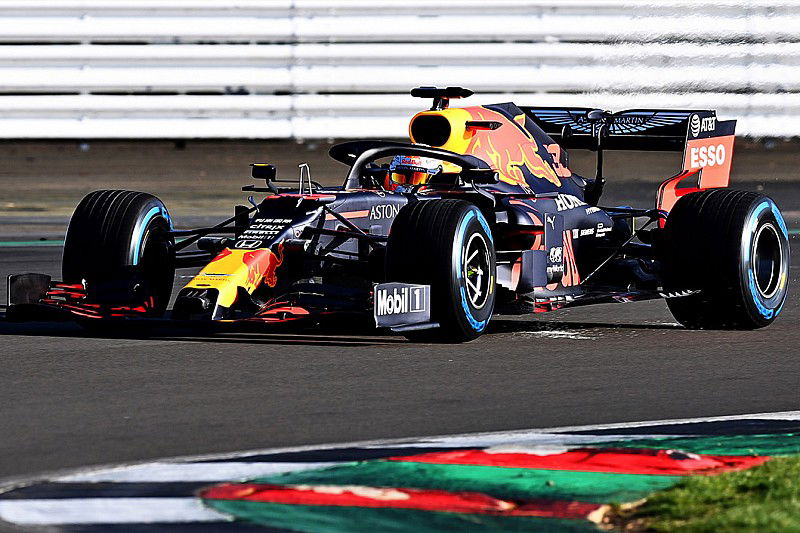 In 2019, Honda developed various upgrades for its engine. Red Bull most recently ran the Spec 4 engine- which promised significant performance gains while retaining efficiency. Should Honda make a serious step up, Red Bull may be favourites for a 5th world championship.
With Honda reportedly closing the gap, reports from Auto Motor und Sport suggest newer developments at Honda.
The Japanese manufacturer has allegedly developed its own version of a party mode that will be implemented in the RB16. Additionally, Honda has supposedly worked on improving the reliability of the engine for the 2020 season. With the power deficit eliminated, Red Bull can take the fight to Ferrari and Mercedes in the upcoming season.
RB16 to take part in winter testing today
Red Bull recently unveiled its 2020 car, the RB16 and also completed a shakedown at the Silverstone circuit. The 2020 car bears a strong resemblance to its predecessor with very few minor changes. The most notable change is visible at the front – the RB16 features a tweaked nose design.
Red Bull had a successful debut partnership using Honda power. The Milton-Keynes outfit picked up 3 victories and will be looking to mount a stronger challenge in 2020.
Winter testing begins today. Max Verstappen will be driving for Red Bull in the morning and afternoon sessions.