Red Bull F1 Induct Sebastian Vettel Into Hall of Fame
Published 03/28/2021, 12:55 AM EDT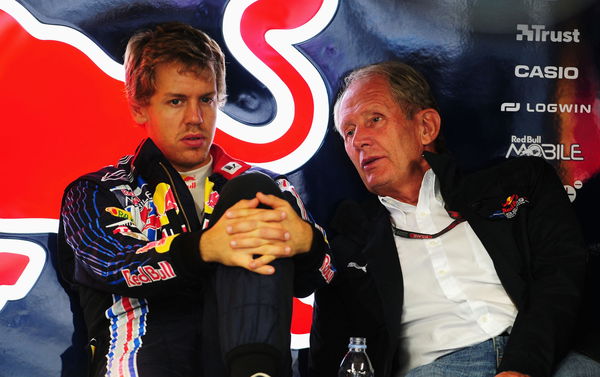 ---
---
Red Bull enjoyed its most successful phase when Sebastian Vettel was behind the wheel. The German drove for the Milton-Keynes-based outfit from 2009 to 2013 and won four consecutive world championships. Hence, Red Bull has decided to honor him back by placing him in the hall of fame.
ADVERTISEMENT
Article continues below this ad
The 33-year-old will be in the company of Niki Lauda and Jochen Rindt as he gets honored in the Milton-Keynes-based outfit factory. The German left Red Bull to drive for Ferrari after the end of the 2013 season.
Now, Vettel begins a new chapter with Aston Martin after having left the Maranello-based team at the end of last season. In 2020, the four-time world champion only scored 33 points, which resulted in him finishing at a lowly 13th in the driver's standings.
ADVERTISEMENT
Article continues below this ad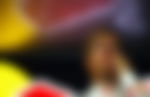 Red Bull is pleased to honor Sebastian Vettel into the hall of fame
Red Bull's Helmut Marko and Dietrich Mateschitz are the reason that Vettel will get honored. In an interview with F1Insider.com, Marko said, "Jochen Rindt was the first Austrian to become world champion. Without him, there would have been neither the Austrian Grand Prix nor our great drivers. And probably also no Red Bull team."
"One of the three new halls on the factory premises in Milton Keynes, which Red Bull needs for its future engine program, was called "Sebastian Vettel". The other two are called "Jochen Rindt" and "Niki Lauda" reads the report.
When asked about Red Bull's gesture, Vettel admitted to feeling proud.
"That makes me a little proud,", the 4 times World Champion said.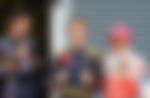 "He was the initial spark for everything. Niki Lauda is Niki Lauda. You don't have to tell much anymore. An icon. And Sebastian won four world titles with us. We wanted to honor that," the Red Bull advisor concluded.
The German believes he can continue in F1 a bit longer
The 33-year-old now has an opportunity to redeem himself after a disappointing season in 2020. And he knows he still has a lot to offer to the sport.
He said, "To win, you have to be in it for the long time. If we take Mercedes as an example, we can see that they have laid the foundations for their dominance from 2011-2012. And with the introduction of the new hybrid powertrains, they have taken a long lead."
ADVERTISEMENT
Article continues below this ad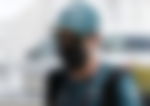 "F1 is going through a phase of change. Everyone hopes that the gaps will close, you don't want to be on the podium only because the leaders have given up. We'll see how F1 evolves in the coming years. But as far as age goes, I think I've got a lot of years left in me," Vettel concluded.
The four-time champion will begin a new journey when the lights go out in Bahrain for the opening race. Can he show that he still has what it takes to be in F1? We will soon find out.
ADVERTISEMENT
Article continues below this ad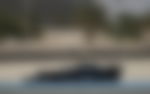 Trending Stories