Red Bull F1 Reveal the Reason Behind Max Verstappen's Hungarian Grand Prix Pre-Race Crash
Published 07/24/2020, 12:42 AM EDT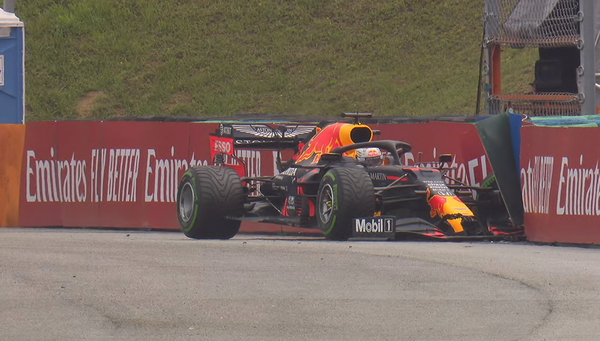 ---
---
Right before the Hungarian Grand Prix got underway, Red Bull driver Max Verstappen caused plenty of drama. While running in the warm-up session, the Dutchman lost control in the wet and slid into the barrier.
ADVERTISEMENT
Article continues below this ad
With mere minutes to go for lights out, the Red Bull team scrambled and managed to repair the car in record time. Now, the Red Bull Team Principal, Christian Horner, suggested that the Dutchman was synchronizing his eighth gear.
As a result, he didn't pay attention for a moment and lost control.
ADVERTISEMENT
Article continues below this ad
On the Red Bull website, Horner broke down Verstappen's crash and came up with a theory behind its cause. He said, "I was watching on the monitor and saw that Max went wide in turns six and seven.
"He was looking for grip and tried to synchronize eighth gear for the road to turn twelve".
Horner also observed that the track was far more greasy than expected and the tires were still cold. Suffice to say, nobody could believe their eyes when Verstappen slid into the wall.
Verstappen's error was a little costly, but it proved that nobody should take the treacherous conditions lightly. Even a simple act like focusing one's gaze on the steering wheel for a split-second could be disastrous.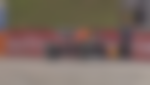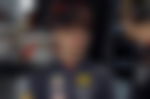 How did Red Bull turn it around?
ADVERTISEMENT
Article continues below this ad
With not much time left until the race began, the team went into overdrive in deciding what to do next. Suffice to say, all their efforts paid off with a P2 finish, a hair's breadth ahead of Valtteri Bottas.
Apparently, the team had no idea about what was happening and chose to send him to the grid instead of the pit lane. The mechanics were unsure as far as the pace of repairs was concerned.
However, Red Bull knew that if they chose the grid, Verstappen had fewer chances of losing his starting position.
ADVERTISEMENT
Article continues below this ad
SOURCE- Redbull.com