Red Bull Have Got Some Things Which They're Not Telling Anyone About, Says F1 Analyst
Published 03/09/2021, 4:45 AM EST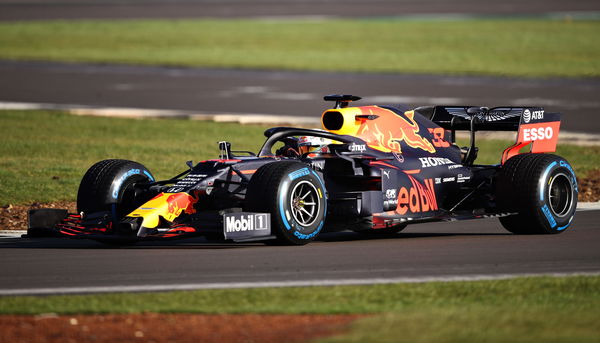 ---
---
The F1 pre-season testing period is nearly upon us now, and fans just cannot wait for the upcoming season. As always, Red Bull Racing will be one of the frontline contenders to usurp the throne currently held by Mercedes.
ADVERTISEMENT
Article continues below this ad
The Milton-Keynes-based outfit have been hard at work over the winter developing the right formula for their 2021 challenger that is the RB16B.
Everything Red Bull unveiled from their 2021 launch was of an old car, says Chandhok
ADVERTISEMENT
Article continues below this ad
Building on that, Sky Sports F1 pundit Karun Chandhok is of the opinion that Red Bull have been quite 'secretive' about their updates for this coming season.
He stated, "Are Red Bull going to pick up where they left off in Abu Dhabi? Max was frankly dominant, it was a brilliant win and Red Bull were coming on strong."
"They've got a new gearbox for 2021, which they've kept very secret. In fact, everything they've unveiled from their launch was of an old car – so they've been super secretive, more so than normal."
The team discovered a few tweaks over continual development leading to performance improvement later in the 2020 season. Quite frankly then, Red Bull might want to reserve making information about their updates public, until they themselves assess the new car's progress in testing.
Ted Kravitz also added his thoughts and said, "I think Karun's right that Red Bull have got some things which they're not telling anyone about."
"We know the Red Bull chassis is good, they won the last race in Abu Dhabi, and they'll be there or thereabouts – it just depends on the engine."
The team will be looking forward to giving Mercedes a fight until the end
ADVERTISEMENT
Article continues below this ad
Most narratives in the better part of the last decade have seen Mercedes storm through without absolutely any concrete competition and win title after title. Red Bull and Ferrari have tried their luck and finished runners-up, but with a huge gap between themselves and the defending champions.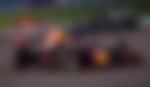 However, the season finale last year at Abu Dhabi essentially provided a template of how Mercedes could be beaten over the course of one race. If Red Bull were hence to have consistency in their cars and drivers' results, then there is no reason a title fight between both teams cannot go down to the wire.
ADVERTISEMENT
Article continues below this ad
Therefore, it most definitely promises to be a fascinating season, and fans will be eager to see how all cars perform come race day. But make no mistake, Red Bull's supporters will be the most expectant fanbase, as their team strives to claim a championship title they last won in 2013.