Helmut Marko Highlights What Makes Lewis Hamilton 'the Best' Ahead of Max Verstappen
Published 05/16/2021, 1:00 PM EDT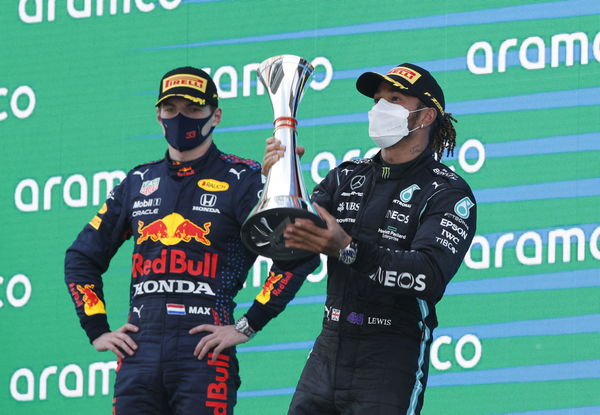 ---
---
Lewis Hamilton has dominated Formula One over the past decade. Along the way, the Briton has gained many admirers, which include fans and peers. One such peer is Dr. Helmut Marko, the advisor to the Red Bull team.
ADVERTISEMENT
Article continues below this ad
With Red Bull having a competitive challenger to Mercedes this season, Marko spoke about a key aspect of Lewis Hamilton. He also mentions how that aspect helps him in his battle with Max Verstappen this season.
Dr. Helmut Marko believes Lewis Hamilton might be the best today
ADVERTISEMENT
Article continues below this ad
Over the years, Dr. Helmut Marko has seen some of the best drivers race for his team. This list includes 4-time world champion Sebastian Vettel, Daniel Ricciardo and Mark Webber. However, the 78-year-old believes Hamilton might be the best out on the grid at the moment.
The Red Bull advisor also spoke about how Hamilton's experience in winning championships is helping him this season. He said, "Well, that's not just the World Cup experience. I don't know exactly how many years he's ahead of Max. From the point of view of tire treatment and use, it is quite safe. Hamilton might even be the best there." (Quotes translated from German using Google)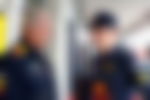 Marko: Verstappen is more relaxed today
ADVERTISEMENT
Article continues below this ad
Speaking about his own driver, Marko praised Max Verstappen's improved maturity this season.
He said, "Max is more relaxed than it has been for a long time. He just wasn't relaxed in qualifying [in Portimao] because he took pole and they took that away from him. This is the most mature Max we've ever had."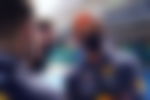 The battle for this season's championship heads to the streets of Monaco. With just 14 points separating Hamilton and Verstappen, the Monaco Grand Prix takes on great significance for Red Bull. Can Mercedes pull off another trick like they did in Barcelona? Or will "mature Max" be celebrating a race win in the Principality?
ADVERTISEMENT
Article continues below this ad