Red Bull Hiding 'Pretty Big Surprises' on 2021 F1 Car: Buxton
Published 02/27/2021, 3:23 AM EST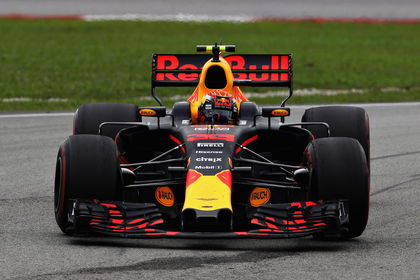 ---
---
Red Bull became the 4th team to unveil their 2021 challenger earlier this week. However, first glimpses of the new RB16B left fans rather disappointed because it looked almost like a mirror image of its predecessor; there were hardly any discernable changes.
ADVERTISEMENT
Article continues below this ad
It wasn't entirely unexpected since the Milton Keynes-based outfit often have the habit of releasing very similar-looking cars, especially in recent years. However, F1 presenter Will Buxton believes that Red Bull are hiding a trick up their sleeve.
On his YouTube channel, Buxton revealed some very intriguing facts from Red Bull's post-car reveal shakedown session.
ADVERTISEMENT
Article continues below this ad
He said, "They released 76 images from that day. Yet none of them were of the RB16B, leaving many question marks amongst us all, as to what that car will look like, and indeed, did look like when it hit the track.
"I think there are going to be some pretty big changes and some pretty big surprises when we finally see that Red Bull in the flesh."
However, it looks as though other teams are also following the trend of keeping their newest machine a secret.
Red Bull not the only team to have a different looking car
The likes of McLaren and AlphaTauri have also unveiled their cars for 2021. But even these two teams also sported visibly different cars during the shakedown.
Buxton said, "Keeping their cards close to their chest seems to be a similarity between all the teams in 2021. We saw it with McLaren, they actually removed some of the appendages on their car from the images they showed to the world.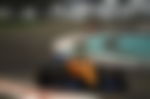 "AlphaTauri ran the car at Imola, and the car that hit the track there was very different. The nose and the upgrades looked very, very different."
ADVERTISEMENT
Article continues below this ad
Only time will tell how the actual cars for 2021 would look like once they hit the track in Bahrain for the pre-season tests that begin on March 12th.
Red Bull, however, will be keen to focus on the racing side of things as this may be their best opportunity to beat Mercedes. Who do you think will triumph in what promises to be an entertaining season of F1 action? Let us know in the comments below.
ADVERTISEMENT
Article continues below this ad