Red Bull Inch Closer to Historic F1 Team Williams Following Verstappen's Dominant Canadian GP Win
Published 06/20/2022, 10:45 AM EDT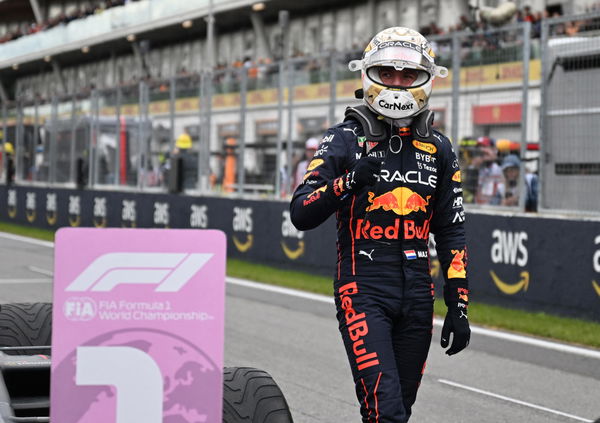 Since the start of F1 in 1950, a long list of teams has been a part of the traveling circus. However, not all teams survive. Some dissolve because they can't keep up and are rebranded by new investors, as we've seen on multiple occasions in the past decade.
ADVERTISEMENT
Article continues below this ad
Rarely does it happen when a new team joins F1 and starts winning. But such has been the case with Red Bull. The Milton Keynes-based team purchased the Jaguar team back in 2005 and has not looked back since. 17 years later, Red Bull now is now fifth on the all-time race wins chart after overtaking Lotus with the Canadian GP win. They are now behind Williams in the all-time chart. If Red Bull continues on this pace, they will soon catch the English team.
ADVERTISEMENT
Article continues below this ad
Red Bull's era of dominance started in 2010, with Sebastian Vettel at the helm. Vettel won the drivers' championship four years in a row starting. And Milton Keynes-based team has not slowed down since with a new era of dominance starting with Max Verstappen. Verstappen has already contributed plenty to Red Bull's race wins, especially with his maiden championship last season. To put things in perspective, Red Bull has won 82 races since 2005.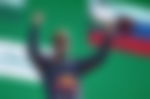 Comparatively, Williams has been a part of Formula 1 since 1978 and they've won 114 races so far. Admittedly, Williams is not at the level they once were with their last race win coming back in 2012 at the Spanish GP.
And if this continues, it won't be long before Red Bull catches the English team and covers the 32 wins gap. But as we all know, nothing stays the same for too long in the traveling circus. And if things change, we might never see Red Bull surpass Williams.
World champion not satisfied with his F1 challenger despite six wins
ADVERTISEMENT
Article continues below this ad
Verstappen's RB18 is not sitting right with the Dutchman despite his six wins in the current season. Not satisfied with the front-end grip, the Dutchman still prefers the RB16B that won him the championship.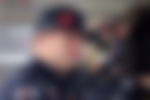 "I don't say like I'm uncomfortable in the car, but these cars are so heavy, and long, and wide that, with increased weight as well, you want a car which turns better, because it just goes faster around a corner," said Verstappen. However, Verstappen has won six races with his car despite the reliability issues that plagued his start.
ADVERTISEMENT
Article continues below this ad
Watch This Story: Pregnancy Restrictions Stopped Lindsey Vonn From Taking F1 Deal To Join Lewis Hamilton
But the Red Bull man is not getting complacent and is demanding more out of the team despite all the wins. As things stand, Max already has one hand on the championship. But to counter this, the Ferrari camp would have to work hard towards not only bettering their race strategies but also solving their reliability issues. Can Ferrari do this? Can they come back into the title fight?