Red Bull Won't Have a Title Sponsor After Confirming Aston Martin Split
Published 12/17/2020, 7:54 AM EST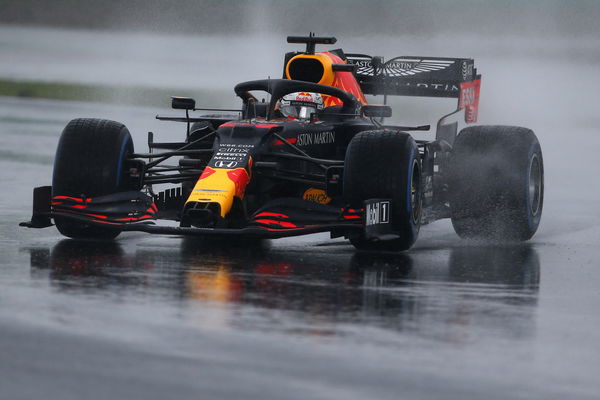 A lot has changed in the F1 scene since Lawrence Stroll took over the road cars division at Aston Martin. The rebranding of Racing Point with Aston Martin and then Vettel being signed. On the other side, Red Bull will not be continuing with Aston Martin as their title sponsor into 2021.
ADVERTISEMENT
Article continues below this ad
The Milton Keynes outfit has a lot on their plate at this point. Their responsibility to procure a Power Unit for the team for 2022 is immense. As Honda leaves the sport again after 2021, Red Bull foresees a troubling time ahead. However, all their problems essentially dawn in at 2022.
The team plans to come up with an entirely new portfolio for the 2022 season. New brands, new sponsors, and a brand new Power Unit. Although it excites the fans, the team will lose some sound sleep over it. The idea sounds feisty, but it requires a lot of work and time. Well, time may not be favoring them at this point.
ADVERTISEMENT
Article continues below this ad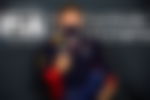 "We don't have a title sponsor replacing Aston Martin for next year. We will have new sponsors that we introduce into next year. Aston Martin obviously won't be on our car," remarked the Red Bull team principal. Lawrence Stroll has sure changed a smooth functioning with his presence.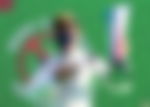 Red Bull has nothing worrying them for 2021
Red Bull principal clarifies that the team is not interested in doing business with the new owners at the British company. The team and the brand have had quite a collaboration under the Valkyrie project. Four years, the brand has donned on the RBs. Well, there is an end to all good things.
"Obviously our deals were constructed under the former CEO Andy Palmer, who was always been tremendously supportive of the team.
"And with Lawrence buying the business, it obviously was natural for them to exit. We'll look forward to seeing the Aston Martin name live on in F1 next year," remarked Horner.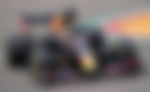 "The car is running, and we are doing all the testing. Of course the relationship goes until all the cars are completed through Red Bull Advanced Technologies," concluded Horner.
ADVERTISEMENT
Article continues below this ad
Red Bull completed the 2020 season well. Two podiums in the last three races and a fantastic stint by Albon in the last race. Well, they have a tough choice with Albon and Perez, but that is not the end of their worries. Hope that these don't distract them from their 2021 season and that they can keep their head above water.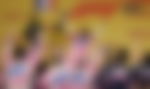 ADVERTISEMENT
Article continues below this ad