Red Bull Looking to Beat Mercedes in 2021 with Crucial Changes to RB16-B
Published 01/06/2021, 5:20 AM EST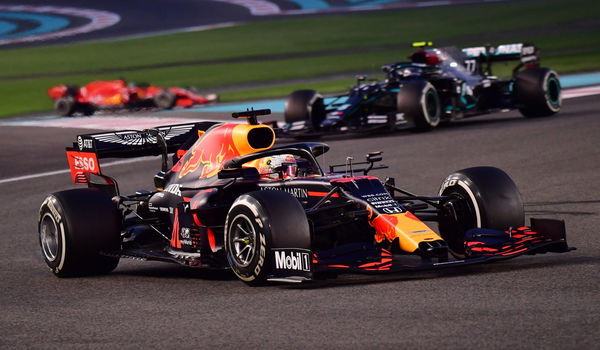 ---
---
Red Bull Racing, despite finishing in P2, had a rather unhappy season in 2020. While they managed to fend off the mid-field teams, their gap to Mercedes blew up, and on occasions, never had the pace to battle for a race win.
ADVERTISEMENT
Article continues below this ad
Hence, learning from the mistakes, Red Bull are looking to make some drastic changes to the rear-end of their car. Consequently, this could strengthen their hopes of giving Mercedes a tough fight over the upcoming season.
According to Gazzetta, the Austrian-based team will be naming their 2021 beast as RB16-B, as a successor to their 2020 car, RB16.
ADVERTISEMENT
Article continues below this ad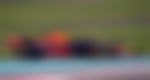 Unlike their rivals, Mercedes and Ferarri, the raging bulls preferred to stick with a similar name with an extension of 'B' to it. Apparently, Red Bull are going to carry their 2020 car into the upcoming season, with some developments. Hence, the team avoided giving their 2021 car a new name.
The RB16-B will possess a new gearbox and some major aerodynamic changes, which will boost their chances of lifting the constructor's trophy after seven long years.
Changes to 2021 Red Bull car
Citing the new regulations related to the dimensions of the car's rear over the 2021 season, Red Bull are looking to bring about a balance with two objectives. The first one regarding the suspension.
The new rear suspensions will allow better management of the variations in the height from the ground of the rear axle. The second objective is focused on the aerodynamics and will run through the newly designed gearbox, to support better freedom of the rear diffuser channels' design.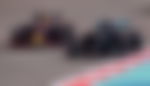 Apparently, the two changes will help the cars recover the loss of load, and also cope with the turbulence generated by tire degradation.
Consequently, it is quite practical to opt for a single pylon rather than two pylons to support the rear wing. The latter design can be witnessed in the 2020 car.
Tweaks to the power unit
The upcoming Honda's power train will be the last design that will come out of the Japanese manufacturing unit. There won't be any major changes to the 2021 power unit, as it will be an improvement of the 2020's RA620h power unit.
ADVERTISEMENT
Article continues below this ad
Despite the fact that Honda will terminate their relationship with Red Bull and F1 post-2021, the engine suppliers have not given up on investing majorly regarding the 2021 engine development.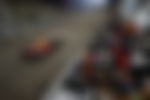 Apparently, the upcoming tweaks will solve the power loss that Max Verstappen complained of through the 2020 season; the Tuscan GP race being a prime example.
ADVERTISEMENT
Article continues below this ad
Hence, overall, Red Bull will be hoping that these technical developments to their RB16-B will help them gain their desired performance. But will this be enough for Red Bull to beat their arch-rivals, Mercedes?