Red Bull Not Worried by Verstappen's F1 Clause: "That's What He Wants"
Published 02/20/2021, 3:01 AM EST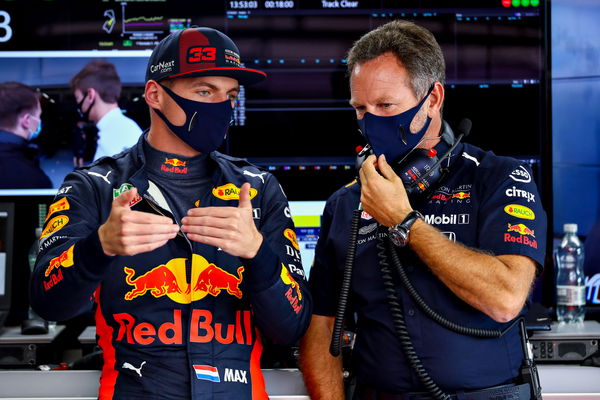 ---
---
The recent acknowledgment from Red Bull regarding the performance clauses in Max Verstappen's contract left the team and their long-term followers in tatters. Considering the fact that Verstappen has been a one-man army for the Austrian-outfit over the past couple of years, his potential exit could dent their future goals pretty badly.
ADVERTISEMENT
Article continues below this ad
However, it doesn't seem to be a serious issue, according to the team's boss, Christian Horner. He revealed that the flying Dutchman has huge trust over the team's future plans.
Hence, Horner clarified that Max would never run after the clause at any point in his career. Furthermore, he also reckoned the bonding Max managed to develop with the team is pretty much inseparable.
ADVERTISEMENT
Article continues below this ad
Red Bull boss not afraid of the Max Verstappen contract clause
According to Motorsport-Total, Horner is unconcerned by the contractual clause that recently came to light. "It's always more about the relationship than contracts," he said. "You actually only pull the contract out of the drawer when you have a problem.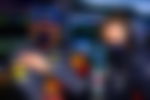 "The relationship with Max is very strong. He believes in the project and in our work. He sees Red Bull's investment, even with their recent drive engagement. And he believes in the people here."
The future looks rather bright for Red Bull following F1's recent verdict on engine freeze, come 2022. This led to the team taking over the engine project from Honda until the 2025 season. Hence, such positive developments may have given Max Verstappen the desired confidence in his team's future.
We're basically in the same position: Horner
The Red Bull boss felt that the consolidation in Max's and the team's goals is helping the two sustain their already healthy relationship. Thus, respecting the Dutchman's trust in Red Bull, Horner is hoping that the team provides Max with a championship-worthy car.
"I am confident that we will not have to rely on any contractual clauses," he said. "In the end, it's up to us that we deliver a competitive car.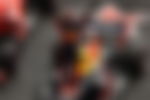 "That's what he wants. That's what we want. He needs this, we need that. So we're basically in the same position."
ADVERTISEMENT
Article continues below this ad
Overall, Red Bull are already looking optimistic over the soon-to-witness technical regulation changes in 2022.
So, with such a strong line-up comprising Max and Sergio Perez, will they manage to retake the throne from Mercedes, and consequently make sure that the flying Dutchman doesn't leave the team anytime soon?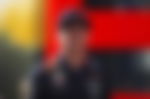 ADVERTISEMENT
Article continues below this ad