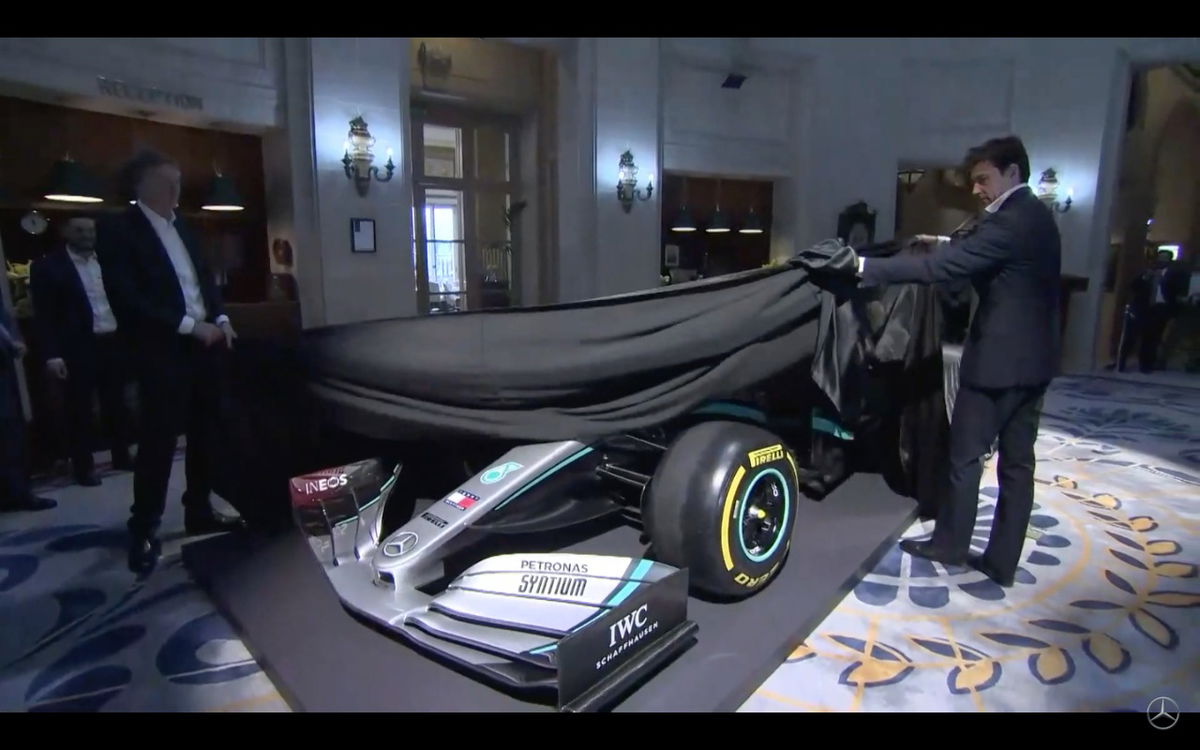 Earlier, the Mercedes F1 team unveiled a revamped livery to celebrate their new partnership with Ineos. Any prominent differences in the livery includes a red patch on top of the car. Evidently, the Red Bull team decided to have some fun at Mercedes' expense.
They tweeted about the new livery and compared the red roof to a big red zit. If one knows their movie cliches, the zits always appears ahead of a big presentation. Of course, the Racing Point team were not about to be left out of the conversation and butted in with the response, 'TYPICAL'.
SPY: Big public appearance planned? Of course you're going to wake up with a big red zit… #RBspy 🕵️‍♂️ #F1 pic.twitter.com/RpcL3PvaG7

— Aston Martin Red Bull Racing (@redbullracing) February 10, 2020
What else about the 2020 Mercedes car?
Mercedes are not only the second team to launch their 2020 car, but the second ones to jump the gun. Haas F1 were the first ones to do it when they released a digital render, while the actual launch is on the 19th of February. Meanwhile, the German outfit's original launch date was 14th February.
Admittedly, both of those teams will likely unveil their official cars on the given dates and later on when pre-season testing begins. However, coming to Red Bull, the Austrian team will be unveiling their 2020 challenger on February 12th. Meanwhile, the next team on the unveiling list is Scuderia Ferrari.
The Italian giants have chosen to turn their launch into a huge spectacle. On the other hand, Mercedes' launch was not as grandiose as Ferrari's is expected to be, but they have the advantage of getting their oar in first.
The red portions of the new car is a direct result of the team's new partnership with Ineos. In addition to that, there is also the red star that has been on the car from the 2019 season onwards. This was in honour of the late Niki Lauda, who was an integral member of the team.