"Could He Have Backed Out?"- Max Verstappen Reflects on Portimao FP2 Incident With Stroll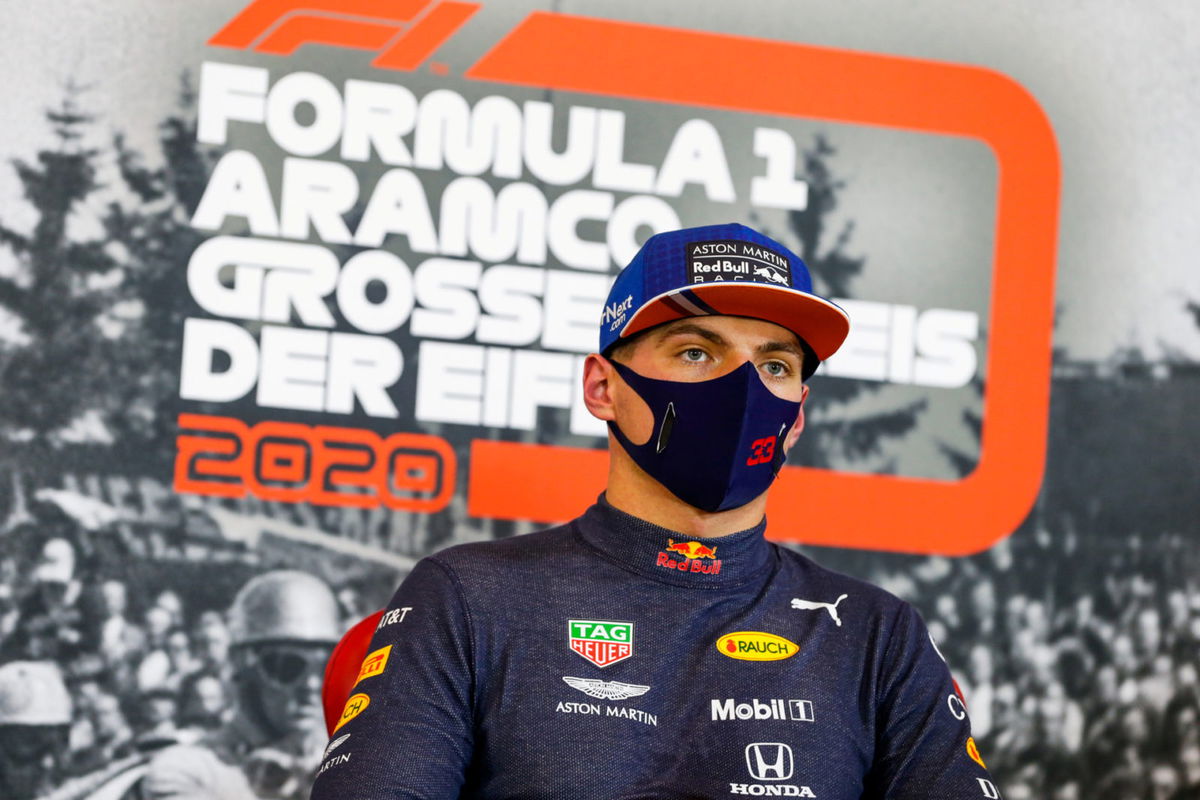 The Portuguese Grand Prix witnessed a dramatic collision on its first day during Free Practice 2. Racing Point's Lance Stroll and Red Bull's Max Verstappen made contact that left the Canadian spinning on the gravel.
Max Verstappen was absolutely livid and was heard screaming on the radio. "Is this ******* guy blind?", Verstappen immediately responded. It is reported that the duo made contact while performing their push lap.
According to Racing Point, Stroll was going in for his second consecutive lap time. Meanwhile, Verstappen in his Red Bull was pushing. The pair arrived at Turn 1, both next to each other. It appeared as if Verstappen was in Stroll's blind spot.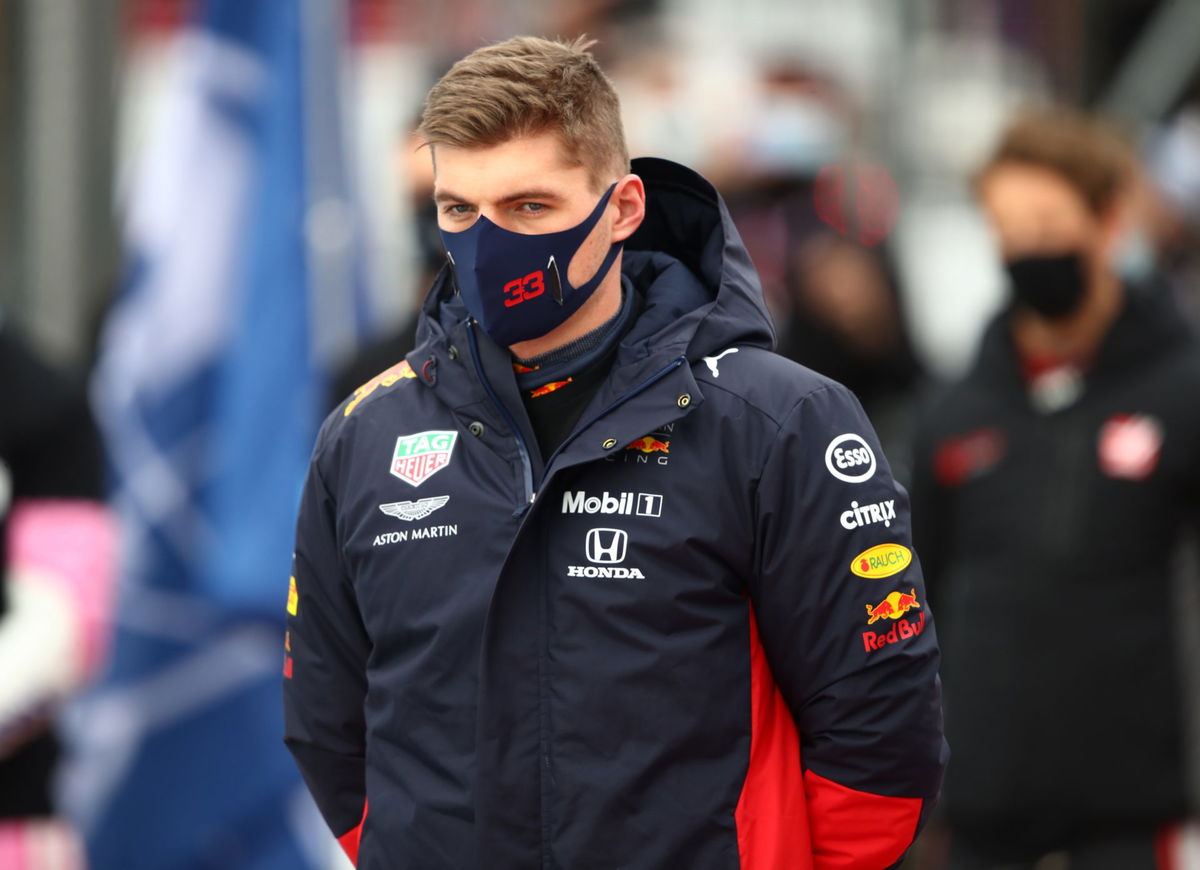 A fuming Max Verstappen
Right around the corner, Stoll decided to turn in with Verstappen on the inside and brought out the second red flag of the session.
The report stated, "The pair arrived at Turn 1 with Verstappen just alongside Stroll's RP20, with Stroll appearing not to see the Red Bull in his blind spot, before taking the corner and Max Verstappen, causing Stroll to spin into the gravel."
Max Verstappen was seething after the incident. Verstappen explained, "I was so surprised that he just turned in. I was coming up to him, so I don't know where I had to go.
"I was starting my lap, he'd just finished his lap… It's FP2, but it's just a shame that we touched. It was just so unnecessary."
He was questioned whether he could have backed out of the corner. Verstappen opined that whether one could back out or not is a discussion that could last forever.
He said, "Could he have backed out of it? There's always a discussion that could go on forever, but it's just silly."
READ MORE- WATCH: Charles Leclerc and Max Verstappen Suffer Clumsy Spins During FP1 for the Portuguese GP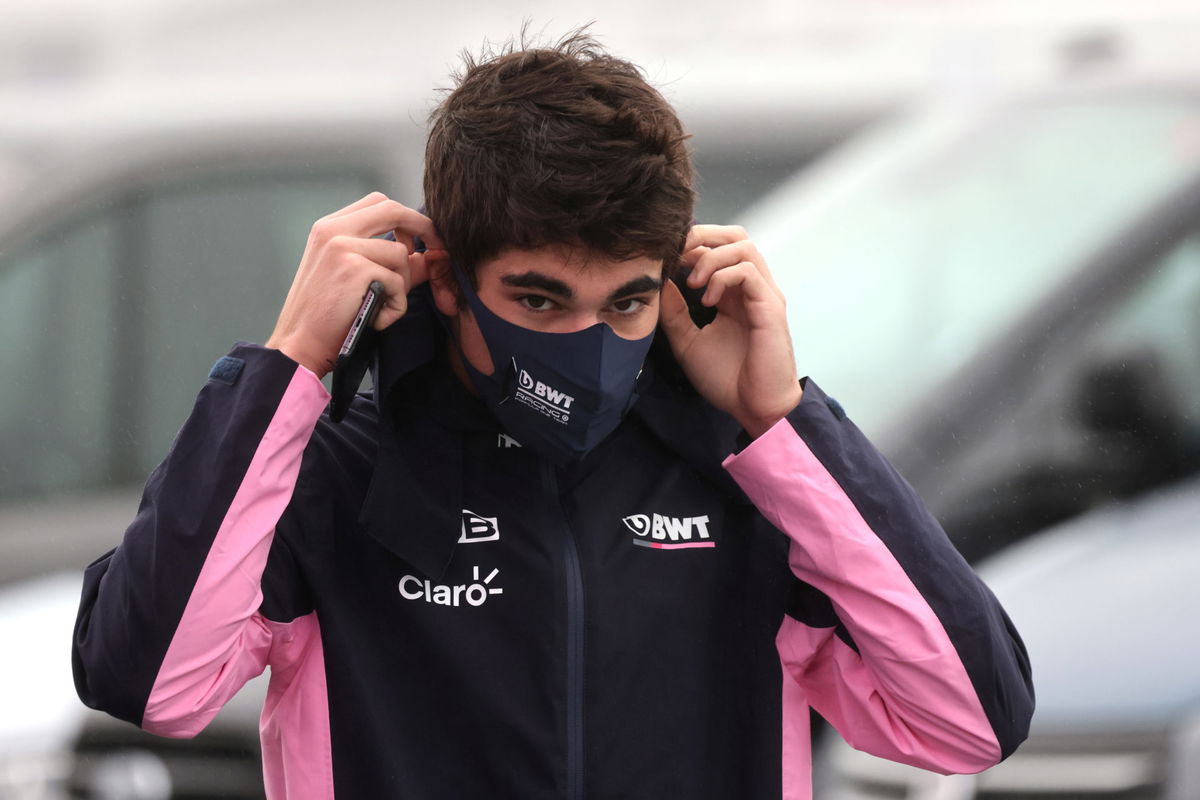 Lance Stroll's comments on the collision
Lance Stroll explained himself and stated that going down the straight, he was focused on making some switch changes. He believed that there was a gap behind him and Verstappen. As a result, Stroll focused on the corner and did not expect anyone alongside him.
He clarified, "He let me through into the last corner, and then I expected him to take a gap, so I was busy looking at some things on my dash on the main straight, and once I looked up, I was just focused on the corner."
Both the drivers were called in to explain themselves to the stewards. The report stated that stewards believed there was no action necessary. The drivers agreed that it was a misunderstanding and both could have done their part to avoid the incident.
READ MORE- Mercedes F1 Reportedly Making a Big Change to Their Car Ahead of Portuguese GP Free Practice
Ayush Manjunath
Your friendly-neighborhood-Lawyerman currently pursuing Sports Management to work and pioneer in Sponsorships, Negotiations, Athlete Representation, and content creation within the Indian Sports Industry.