Red Bull Race Engineer Heaps Praise On Max Verstappen's Most Ill-Famed F1 Characteristic
Published 07/20/2022, 7:10 AM EDT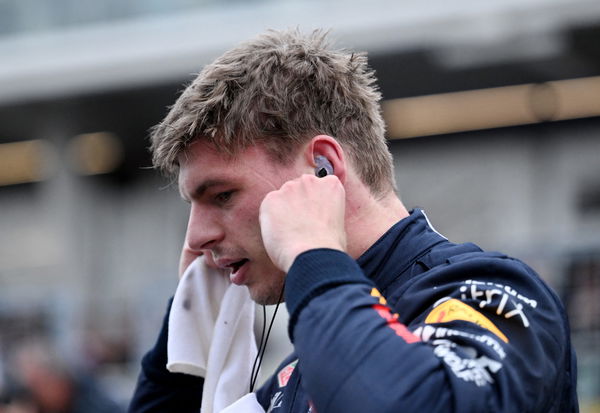 To achieve success in the pinnacle of motorsport, a whole team needs to be in sync. There are many factors other than a driver being quick that dictate the chances of victory. And one of those factors is good communication between the driver and his race engineer. For the Red Bull driver, Max Verstappen, who has often brought home the silverware, that race engineer is Gianpiero Lambiase.
ADVERTISEMENT
Article continues below this ad
The British-Italian engineer is the voice in the ear of the Dutch driver during a Grand Prix. The relationship between a driver and his engineer is arguably one of the most crucial links in a team. A driver needs to have full faith in the call he receives over the radio and Verstappen admires the competency of his race engineer.
ADVERTISEMENT
Article continues below this ad
Michael Schumacher & Chris Dyer

Max Verstappen & Gianpiero Lambiase

Lewis Hamilton & Peter Bonnington

Ayrton Senna & Giorgio Ascanelli

One of the most important things for a driver is to have a good race engineer #F1 #Formula1 pic.twitter.com/xa4fyGsbme

— Kris van Ditshuizen (@KrisVanD2) November 4, 2021
Every F1 driver is naturally competitive and communicating while commandeering such a high-speed vehicle can be strenuous. Over the years, we have seen the reigning world champion lose his cool over the team radio. However, Lambiase backs him for his direct and honest approach.
He said "The relationship between a driver and his race engineer is based on mutual trust. The more direct the driver is, the more he trusts his team. In my experience, if a driver stops giving an honest opinion about the car, that's not a good sign. Max is direct, but so am I. It allows us to work in an open, honest and simple way." (translated using google)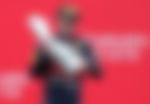 "Some drivers like to study the data in depth, while others don't want to be involved at all. Then there's Max: he explains very precisely how he can push the car to the limit and what he needs to do. needs to go faster. We always know what to do thanks to his instructions. A driver who can communicate clearly is a great gift for a team."
The Max Verstappen and Gianpiero Lambiase connection
On joining Red Bull in 2016, Verstappen won his debut race with the team at the Spanish GP. This was the first time he worked with his new race engineer and the duo showed prospects of a bright future. Ever since then, they have not looked back and been a force to be reckoned with in the paddock.
ADVERTISEMENT
Article continues below this ad
The 24-year-old is extremely loyal to the engineer nicknamed 'GP'. So much so, that he even admitted he would leave the Austrian team if Lambiase parted ways with them. He told told Ziggo Sport, "I have said to him I only work with him. As soon as he stops, I stop too." 
"We always talk about things. Also, when we have disagreements or whatever, we very easily get over it again because at the end of the day, we have the same goal – we both want to win every single weekend, we want to try and have the best possible result. Yeah, sometimes, of course that can get a bit emotional, but I think that is a part of racing."
ADVERTISEMENT
Article continues below this ad
Watch This Story: Alex Albon's Crazy Bet Gets Williams Racing to Dye Their Hair Red
The two of them bring out the best in each other and that always translates into strong results for the team. With Max contracted until the end of 2028, it will be great to see what they can achieve together. Do you think Lambiase is the key for Verstappen defending his title this year?
Edited By: Ranvijay Singh