Red Bull Reveal They Even Pre-Informed Mercedes F1 of Protest in Australia
Published 03/12/2020, 4:19 PM EDT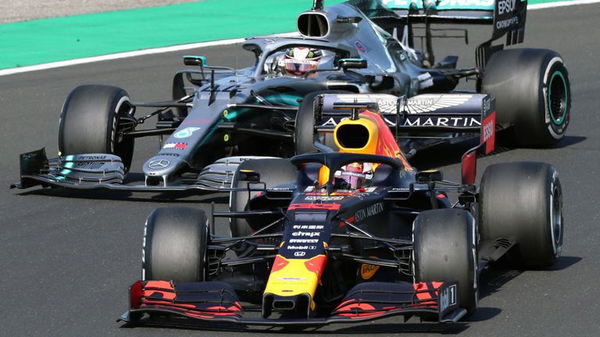 ---
---
According to various sources, the Australian Grand Prix will not go ahead this weekend. However, had the stars aligned differently, Mercedes could have been in hot water. The team's revolutionary DAS system has already raised plenty of hackles among their rivals. Unsurprisingly, the most vocal critic is Aston Martin Red Bull Racing.
ADVERTISEMENT
Article continues below this ad
In fact, team boss Christian Horner informed his Mercedes counterpart that they will submit a protest. This would be the second time that Red Bull have taken a stab at Mercedes F1, with the German team's rear brakes also under the scanner.
During pre-season testing, eagle-eyed viewers spotted Lewis Hamilton and Valtteri Bottas pulling and pushing the steering wheel. In a nutshell, the Dual-Axis Steering system allows the tyres' toe to adjust. This allows the team to make significant gains on the straight. Naturally, Red Bull smelt a rat and dubbed the system as illegal, despite the FIA confirming its legitimacy.
ADVERTISEMENT
Article continues below this ad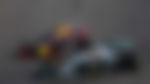 Red Bull vs Mercedes: Genuine concern or eliminating the competition?
Admittedly, some may believe that Red Bull are simply trying to eliminate any Mercedes advantage. This is because, they have emerged as the Brixworth team's the biggest competitor in 2020. Considering that Scuderia Ferrari have had some issues, Red Bull are the next best team to put up a fight.
Christian Horner told Auto Motor und Sport, "If we see that they use it, we will immediately file a protest and I already told Toto Wolff."
ADVERTISEMENT
Article continues below this ad
Red Bull are clearly not bluffing and are determined to catch Mercedes out if there is any wrongdoing. Already, they are after Scuderia Ferrari because of the Italian outfit's 2019 power unit.
The good news for both teams is that the DAS's debut may be delayed. This is because there are reports that the Australian Grand Prix may be called off.
The whole situation stemmed from a McLaren staff member testing positive for the COVID-19 virus. In response the FIA, F1 and the Australian organisation are discussing the next steps which may lead to a cancellation.
ADVERTISEMENT
Article continues below this ad
However, one way or another, Mercedes will get a chance to break in their revolutionary system during the season.