Red Bull Rumored to Announce Unlikely F1 Engine Partnership at NYC Launch
Published 01/24/2023, 9:15 AM EST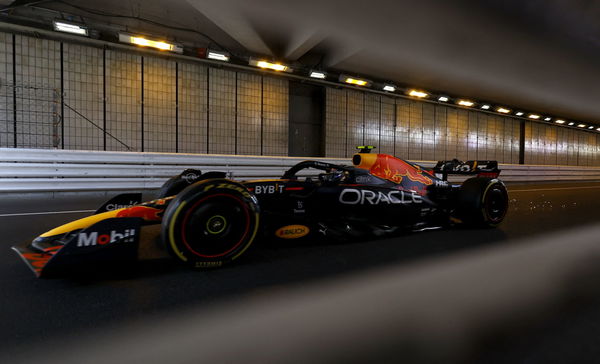 The F1 world has heated up in conversations and speculations about several topics in this off-season. One of these key topics is the buzz around new engine manufacturers. Though, there is no confirmation from either Formula 1 or these rumored brands about their intention to enter the sport. Audi is the only brand that has confirmed its entry for the 2026 engine regulations. On the other hand, its sister brand Porsche has not succeeded in its talks with Red Bull. But, the Milton Keynes outfit is probably making an arrangement elsewhere for a possible partnership.
ADVERTISEMENT
Article continues below this ad
Ford has been consistently linked with Red Bull as a prospective partner. Still, as things stand, Red Bull is looking to go solo on their 2026 engine development. The Ford rumors are mostly related from a marketing perspective because of the rising stocks of F1's popularity.
As per Next-Gen Auto, Red Bull's 2023 season and car launch in New York City on February 3rd may indicate its allegiance to the American manufacturer. Even RBR's sister team AlphaTauri will launch their 2023 car in NYC on February 6th.
ADVERTISEMENT
Article continues below this ad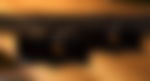 Another possible hint at Red Bull announcing this unlikely engine partnership has come from the FIA president. Talking to Auto Motor und Sport, Mohammed Ben Sulayem said at the Monte Carlo Rally, "In a short time, maybe as early as next week, another manufacturer could sign for the 2026 engine regulations." [translated via Google]
There is no confirmation whether Ben Sulayem was pointing toward Ford or not. But, this mystery shall be solved when Red Bull launches their car on February 3rd, when the team may clarify this speculation.
This rumored partnership between Red Bull and Ford may involve Ford badging the RB Powertrains engines under their Blue oval logo. While these are purely rumors as things stand, there may also be some involvement from Ford in the engine development aspect as well.
The History of Ford and Red Bull in F1
Ford and F1 have had a mixed relationship, with the former being quite skeptical. Back in the 60s, Ford made a very coy entry to the pinnacle of motorsport as an engine manufacturer. It was coy because it was a Ford-backed Cosworth DFV that made a V8 engine to supply in F1.
According to ESPN, Lotus was the first team to run these Ford-Cosworth engines in 1967. While the American brand was scared of negative publicity, if the engine failed, the actual outcome was quite contrasting. It worked brilliantly and run in F1 until the mid-80s in various iterations.
ADVERTISEMENT
Article continues below this ad
Ford's next F1 venture was a full-works team with its brand Jaguar in the early 2000s. At the turn of the millennium, they bought the Stewart GP racing team, to make it Jaguar F1. Although this venture doomed Ford's fate in its F1 plans. Jaguar had some miserable years in F1 until 2004.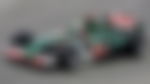 Eventually, they sold the team to Red Bull in 2005. And today, Red Bull Racing has become a 5-time constructors champion and got 6 driver championships as well. How it all changes. It was beyond anyone's imagination in F1 that the Ford-owned Jaguar team which could not score regular points would go on to become a multiple championship-winning outfit.
ADVERTISEMENT
Article continues below this ad
WATCH THIS STORY: Best F1 livery launches of all-time
This connected history of RBR and Ford may come full circle if they become partners. It is also possible that Red Bull debunks all these theories in the near future. What do you think? Will Ford return to F1?
Edited By: Ranvijay Singh