Red Bull Slam Track Limits System After Verstappen Loses his Fastest Lap
Published 05/03/2021, 3:38 PM EDT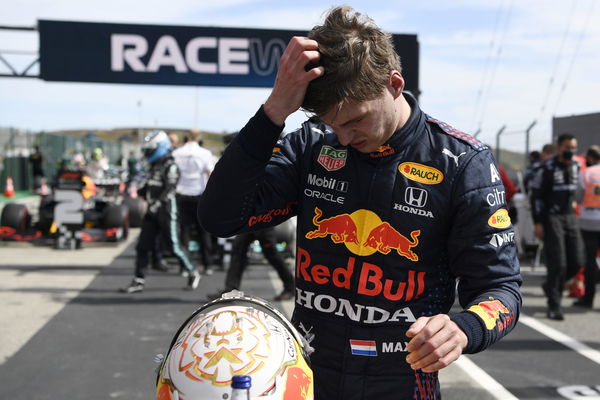 ---
---
At the Portuguese Grand Prix, Red Bull were not particularly happy with the FIA stewards. This was largely because they were mad at the level of inconsistency regarding the track limits regulations. To that end, Red Bull advisor Helmut Marko believes that "something has to change" within the system.
ADVERTISEMENT
Article continues below this ad
His incensed comments came after a track limits violation denied Max Verstappen a fastest lap. A few years ago, a fastest lap would have been insignificant, but now it is worth one extra point.
Before the Portuguese GP, only one point separated Lewis Hamilton from Verstappen, by virtue of a fastest lap bonus point.
ADVERTISEMENT
Article continues below this ad
When he realised that gunning for a win was a lost cause, Verstappen attempted to salvage all that he could from the race. To be precise, he pitted late for fresh tyres, mirroring Valtteri Bottas, who did the same a couple of laps ago.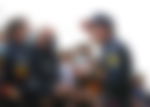 The Finn banged in the fastest lap on the penultimate lap. So the onus was on the Red Bull driver, and he delivered on the final lap of the race.
Sadly, disaster struck because the stewards adjudged him to have exceeded track limits. So the lap time got deleted, and the point went to Bottas.
Red Bull and Max Verstappen were furious
Apparently, Verstappen incorrectly assumed that the area that he went wide was not policed for track limits. Meanwhile, Marko declared that the track limits call was "annoying".
"Now we've lost the victory, fastest lap, and pole position," Marko said. "All good things come in threes. I hope that's the end of it. Something has to change.
"Either you make a boundary with kerbs or you make gravel or something. If you go out, there's an automatic penalty." (h/t- SkySports Germany)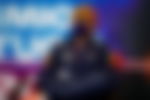 This isn't the first time track limits cost Verstappen heavily; for he was robbed of a victory in Bahrain. Around that time, he overtook Lewis Hamilton, but went off-track to complete the pass in the closing stages of the race. Later on at Portimao, it bit him where it hurt when his provisional pole lap in Q3 was deleted.
ADVERTISEMENT
Article continues below this ad
Meanwhile, teammate Sergio Perez noted that McLaren driver Norris went off the track while overtaking him. He assumed that the Briton would surrender the place back, but it did not happen. So the Mexican driver wondered whether he had misjudged things.
Now, all the team can do is rue what could have been and look forward to the next race. This coming weekend, the F1 circus heads to Barcelona for the Spanish Grand Prix.
ADVERTISEMENT
Article continues below this ad