Red Bull Team Boss Horner Confesses to Bizarre 'Toilet Tradition' During F1 Weekends
Published 05/22/2021, 10:48 AM EDT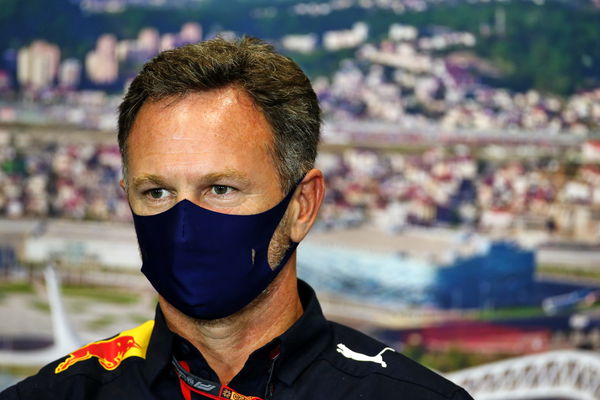 ---
---
Just like regular people with regular jobs, people in Formula One also have idiosyncrasies or superstitions they believe in. While others have recite verses or carry certain objects with them, Red Bull team principal, Christian Horner, has some rather peculiar traditions he follows on F1 weekends.
ADVERTISEMENT
Article continues below this ad
Speaking on the Pardon My Take podcast, Horner admitted that he also has several traditions that he's carried over from his own racing days.
He said, "I have a lucky pair of underwear that's won several races and championships. I had this really bad one where I have a lucky toilet that I go to and I have to make sure that I go pee in that lucky toilet.
ADVERTISEMENT
Article continues below this ad
"Most places, it's okay, because we have the motorhome, so it's fine. But places like Brazil, 25 toilets, 24 of them are empty and the lucky one is full, you look kind of weird waiting to go to the lucky toilet."
Horner confessed that his lucky toilet often changes with each race. However, he admitted that he was not sure whether Red Bull was aware of his superstition.
What else did the Red Bull boss say?
He admitted that his process of picking toilets is random until his team goes on top. From that point onwards, he marks that toilet as the one to visit more often. Whether that system works, is a different story altogether, especially in recent times when battling the Mercedes team.
ADVERTISEMENT
Article continues below this ad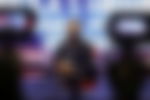 Now, he and the Red Bull team are at the Monte Carlo street circuit. They know that qualifying will be hugely important here, so one can be sure that Horner will be on the hunt for the perfect toilet. This is because Monaco is a treacherous track and offers a huge challenge on the overtaking front.
Nevertheless, the Austrian team be surely be right up there in terms of one-lap pace. This race is Red Bull's best chance of pulling one back on Mercedes. As a track that relies on high downforce, the Austrian team will have the advantage over Mercedes.
ADVERTISEMENT
Article continues below this ad